---
Colleen Knight, President and CEO
Colleen Knight is an expert the areas of nonprofit regulations and operations, with over 25 years' experience as a nonprofit director.  She has been CEO of the Community Foundation since February 1998.  During her tenure the Community Foundation has grown from a one-person office with just under $2 million in assets to over $7 million in assets with team of professional staff.  Since 1998, the Community Foundation has given away over $12 million in grants and scholarships.  In 2015, Colleen realized a personal goal of raising $1 million in one year, when she facilitated donations of over $1.2 million to create two new health-related funds.
Colleen obtained a Bachelor's degree in English with a minor in writing from Northern Michigan University in Marquette. She holds certification in volunteer and nonprofit management and in HomeTown Competitiveness organizing.  Colleen completed Dale Carnegie Leadership Training for Managers and is a graduate of the Branch County Leadership Academy. 
Colleen brings to the Community Foundation a variety of experiences in personnel management, prospecting, project management, and community relations. Prior to joining the Community Foundation, she worked in a bubble gum factory, was an instructor and student intern manager at a business college, was a tutor and the director at the Branch County Literacy Council, and served as associate director at the Branch County Economic Growth Alliance.
Colleen currently represents Branch County on the Michigan Works! Southwest four-county workforce development board, where she is a member of the contractor evaluation and RFP committees.  She is a member if the Calhoun County Estate Planners Council where she has served on the board of directors since 2009 and was president for the 2015/2016 program year.  She also serves on the Branch County Great Start and is the current chair.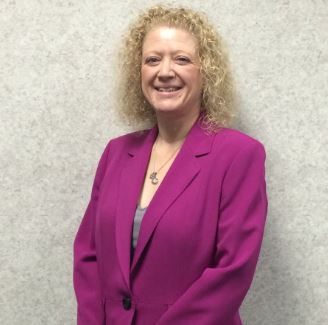 Mike Tighe, Program Associate and YAC Advisor
Mike Tighe joins the Community Foundation as our Program Associate and YAC Advisor.  Some of his duties with the foundation include investigating and evaluating of proposals (including scholarships) and coordination of the Branch County Community Collaborative. Mike also assists with fund development and day-to-day operations of the organization. Mike brings with him a great deal of knowledge and experience in the business and finance field with a strong understanding of regulatory concepts. Beyond his background, Mike is an asset to the Community Foundation and has truly immersed himself in the Community Foundation and the non-profit world and his passion shines throughout his work.
Mike is a Branch County native growing up in Coldwater has strong connections throughout the surrounding communities.  Mike obtained an Associate's degree in Business Administration from Kellogg Community College in Battle Creek.  Prior to joining the Community Foundation, he worked for an irrigation company and two local banks.  Mike is also a Certified CrossFit Trainer and has volunteered at local gyms, but now has a private training facility.  He is an avid outdoorsman who enjoys hunting, fishing and biking in his leisure time.