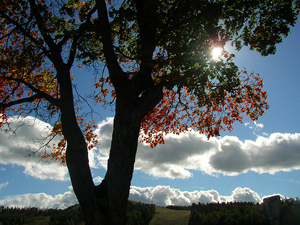 Keep your legacy local(sm)
Many donors choose to leave charitable assets upon their deaths. After assuring that their loved ones have been cared for, donors can use a variety of assets, such as pension plans, life insurance or the proceeds from the sale of a house, for charitable purposes. We encourage you to work with your lawyer or financial advisor as you consider these options. Bequests One of the simplest planned giving tools is a bequest in your will or trust that directs specific assets or a percentage of your estate to establish a fund or add to an existing fund. Pension plan beneficiaries You can add to a current fund or create a fund at the Community Foundation by making us the beneficiary of a retirement plan, such as an IRA. Life insurance beneficiaries By naming the Foundation as the irrevocable beneficiary of a life insurance policy, the gift is eligible for an immediate tax deduction in the amount of the cash value of the policy. Insurance premiums paid thereafter are deductible as charitable gifts. There is so much more we'd like you to know. For more information and ideas on ways to integrate charitable giving with a financial plan, ask your financial advisor or contact the Community Foundation at 517.278.4517 or info@brcofoundation.org. We will be happy to work with you and/or your advisor to determine the most effective ways to accomplish your charitable goals.
---
The Legacy Society
Donors are invited to join the Legacy Society when they express their intent to provide a gift for the future of our area by naming the Branch County Community Foundation as a beneficiary through their will or other means. Legacy Society members are those who have given us permission to list their names (details of gifts are always kept confidential). We wish to thank the following individuals for their generosity, as well as their willingness to be recognized. Their giving spirit will provide lasting benefit to the communities we serve, and we hope inspire others by their example.
Charter Members
Charter Members were among the first to become members of the Legacy Society. They encourage others to join them in making a planned gift to the Community Foundation and may become part of our Legacy Society Advisory Committee.
Bob & Bridget Mayer
Patricia Klein Shoemaker
Hal & Lillian Creal
Marvin M. Rosenberg
Marcelyn L. LaBelle
Dr. Raymond & Mary Jo Kranz
Colleen Knight