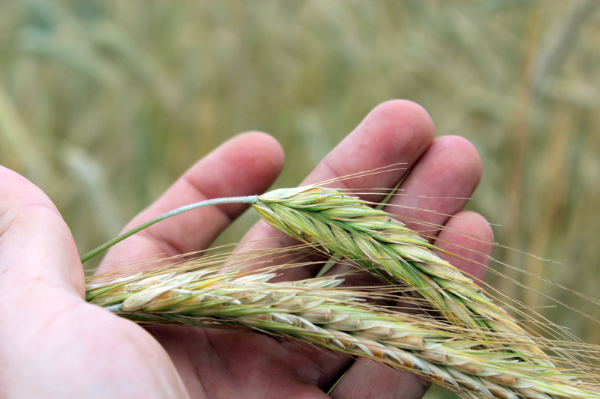 Give the Gift of Grain
Donate Grain. Save Money. Impact Young Lives.  How?
Your crops are your livelihood.  You prepare, you plant, you nuture, and they grow.  That's what we do with the youth involved with the Branch County Fair.  We invite you to grow the future with us.  
Tax Saving Benefits for Donating Grain Directly
Charitable cash contributions are deductible only as an itemized deduction from adjusted gross income which results in reducing one's federal income tax. Many farmers opt to not itemize deductions due to the great increase in the standard deduction over the years.
There are a number of benefits for donating grain, or other crops, directly to the Branch County Fair: 
The cash basis farmer avoids including the sale of the cash crop in income, saving on the self-employment tax and federal income tax.
The cash basis farmer can still deduct the cost of growing the donated crop as long as the crop is given in a different year than it was grown.
How to Complete Your Gift
Following these specific steps will help ensure you receive intended tax benefits from a gift of grain.
NOTE: If you deliver the grain, sell it and order the proceeds sent to the Branch County Fair, you won't be eligible for the tax benefits described.
Let the Fair know of your intended gift of grain using the Notice from the Producer (pdf). The gift should be from unsold crop inventory with no sale commitment made prior to the gift.
The Branch County Fair will set up an account at the elevator.
Deliver the grain to the elevator.
Transfer the grain as a gift to the Fair by having the elevator send a warehouse storage receipt to us. The elevator's receipt must show the Branch County Fair as the owner of the grain. (Avoid making a gift of an actual warehouse receipt; give the grain itself.)
The Branch County Fair will provide you with a donation receipt for your gift. Remember it is non-deductible on your taxes. You don't have to declare this amount of grain as income to your farming operation.
After the gift, the Fair is responsible for storing and/or transporting the grain and for the risk of loss.
You cannot control where or when the Fair sells the grain.
The Branch County Fair will sell the grain and receive the sale proceeds. Any sales invoice will name the Branch County Fair as the seller of the grain.
Give the Gift of Grain Brochure
Instructions to the Grain Elevator