#UNselfie
The #UNselfie, or the selfless selfie, is a powerful way to show how and why you are giving. Check out why our community members give below!
Want to join our #UNselfie movement? Stop by our offices and use the #UNselfie board to share why you give! Or give us a call and we can bring the board to you. Let's share why we give where we live!
---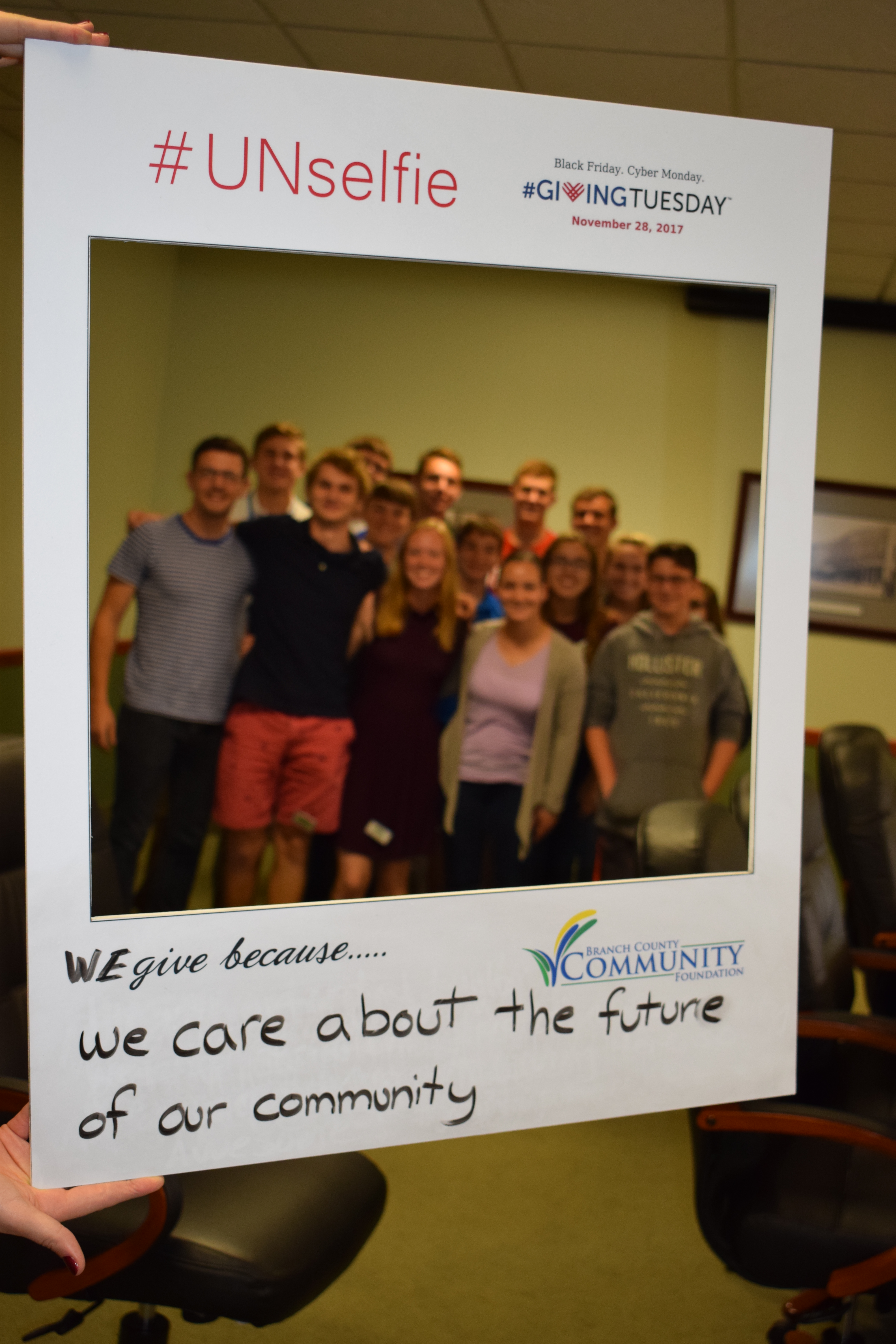 Youth Advisory Council (YAC)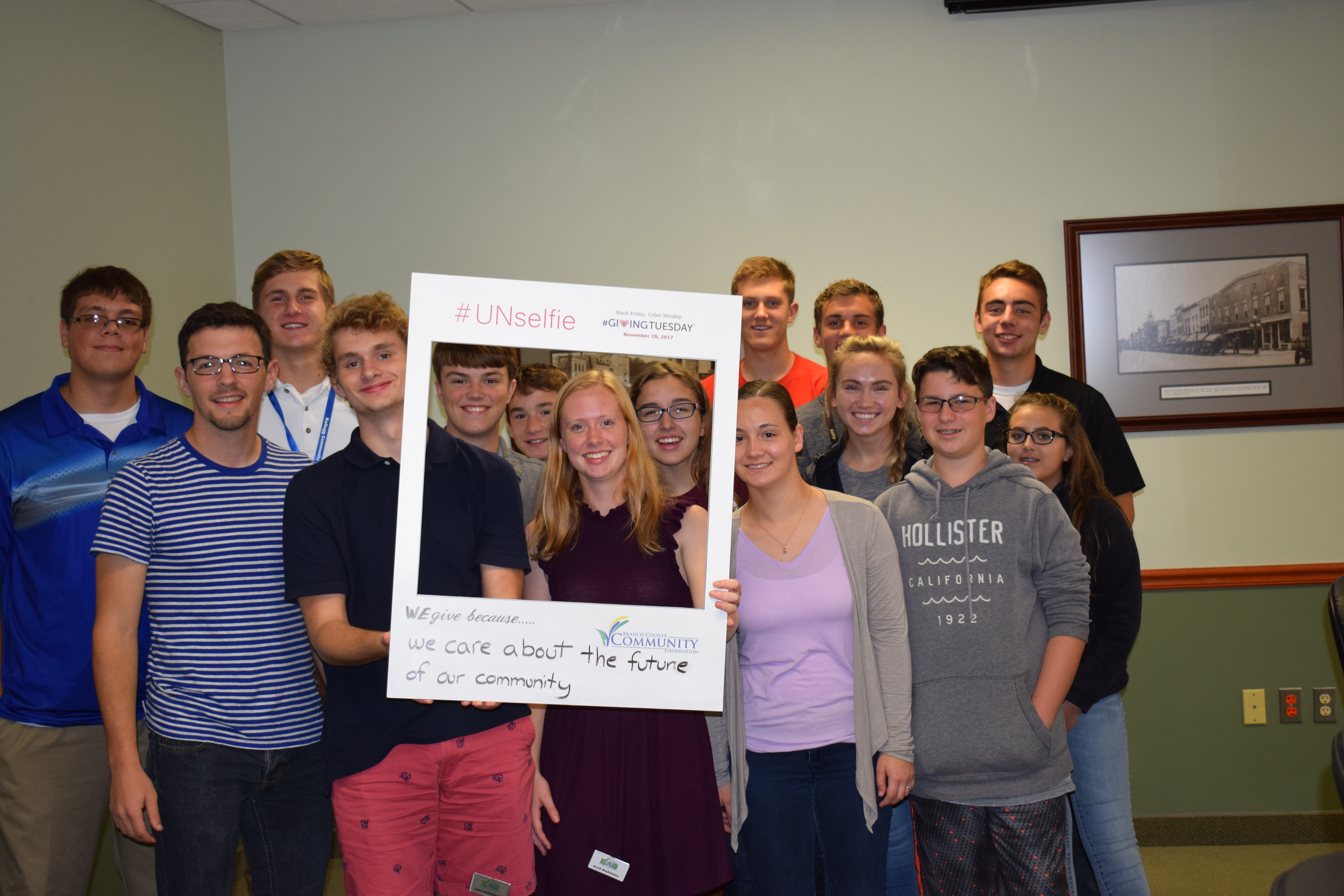 Youth Advisory Council (YAC)
Steve Bisher, CHBW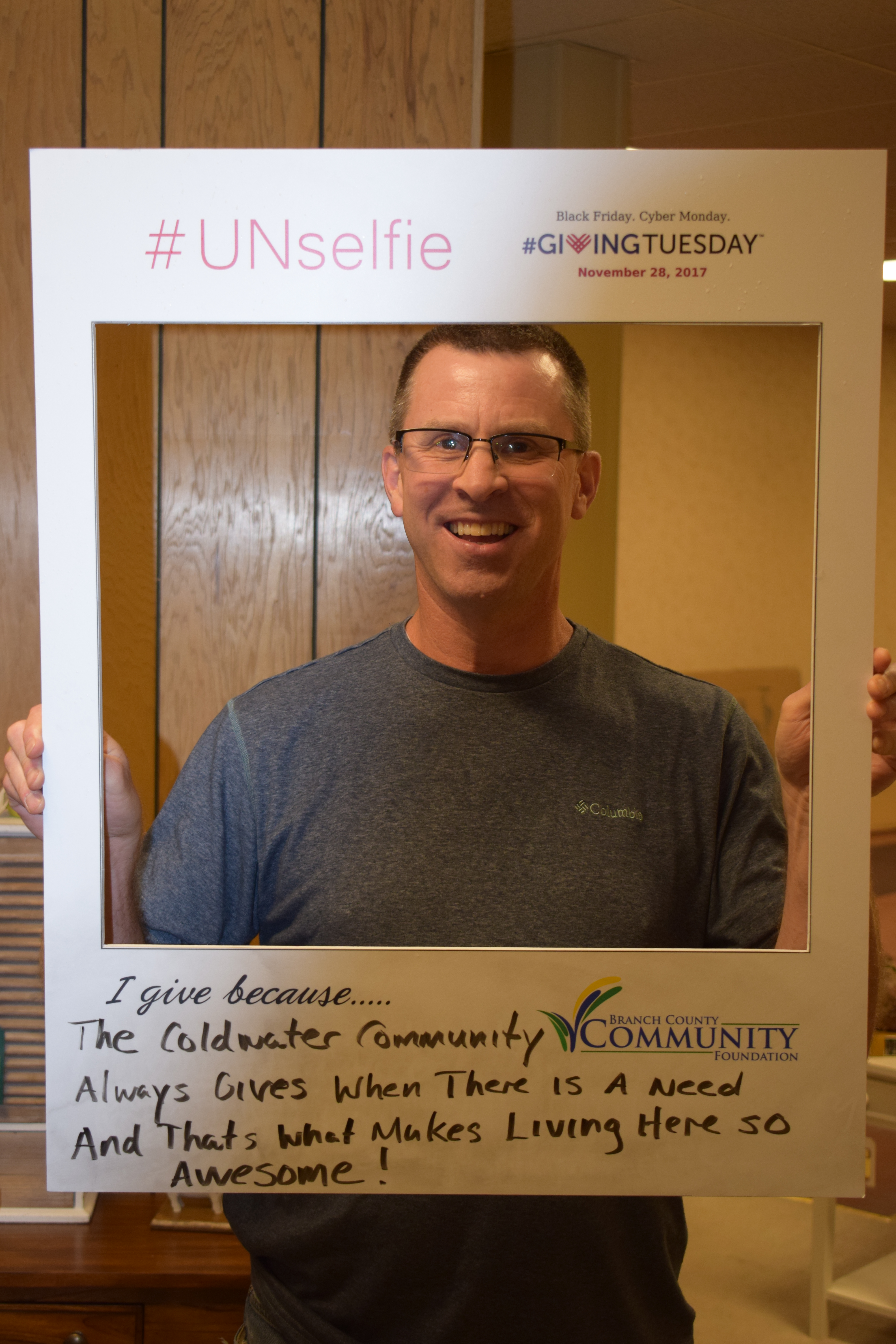 Dave Nagle, Wilbur's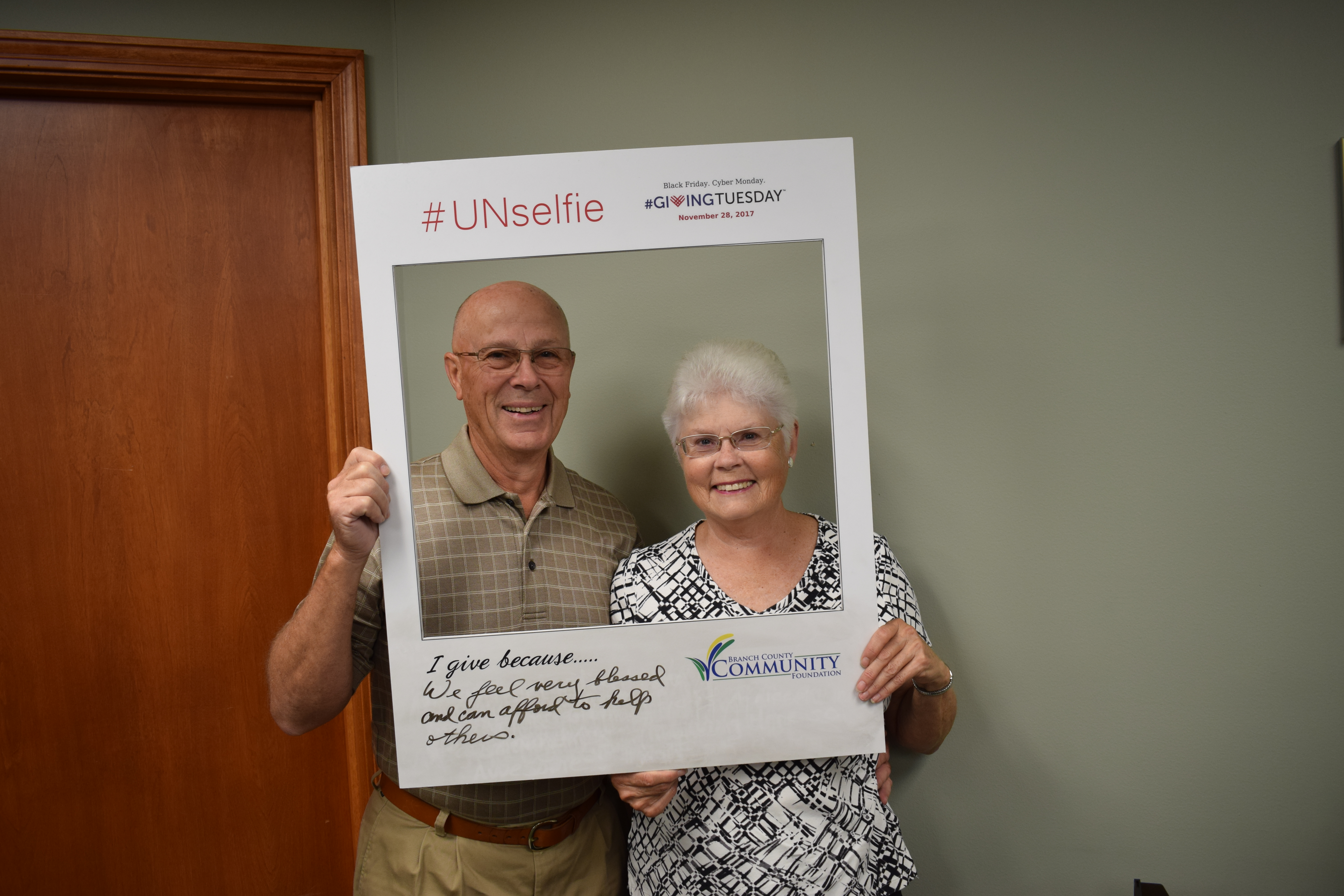 Dan and Judy Dobson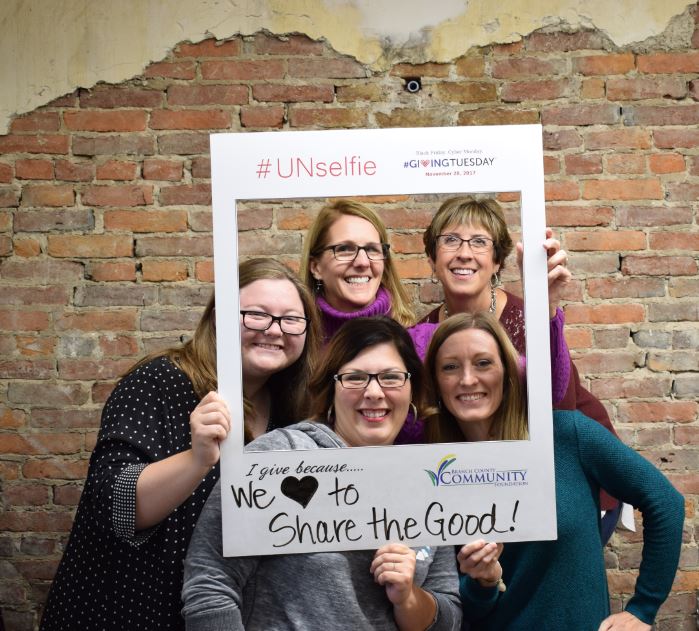 2nd Story Marketing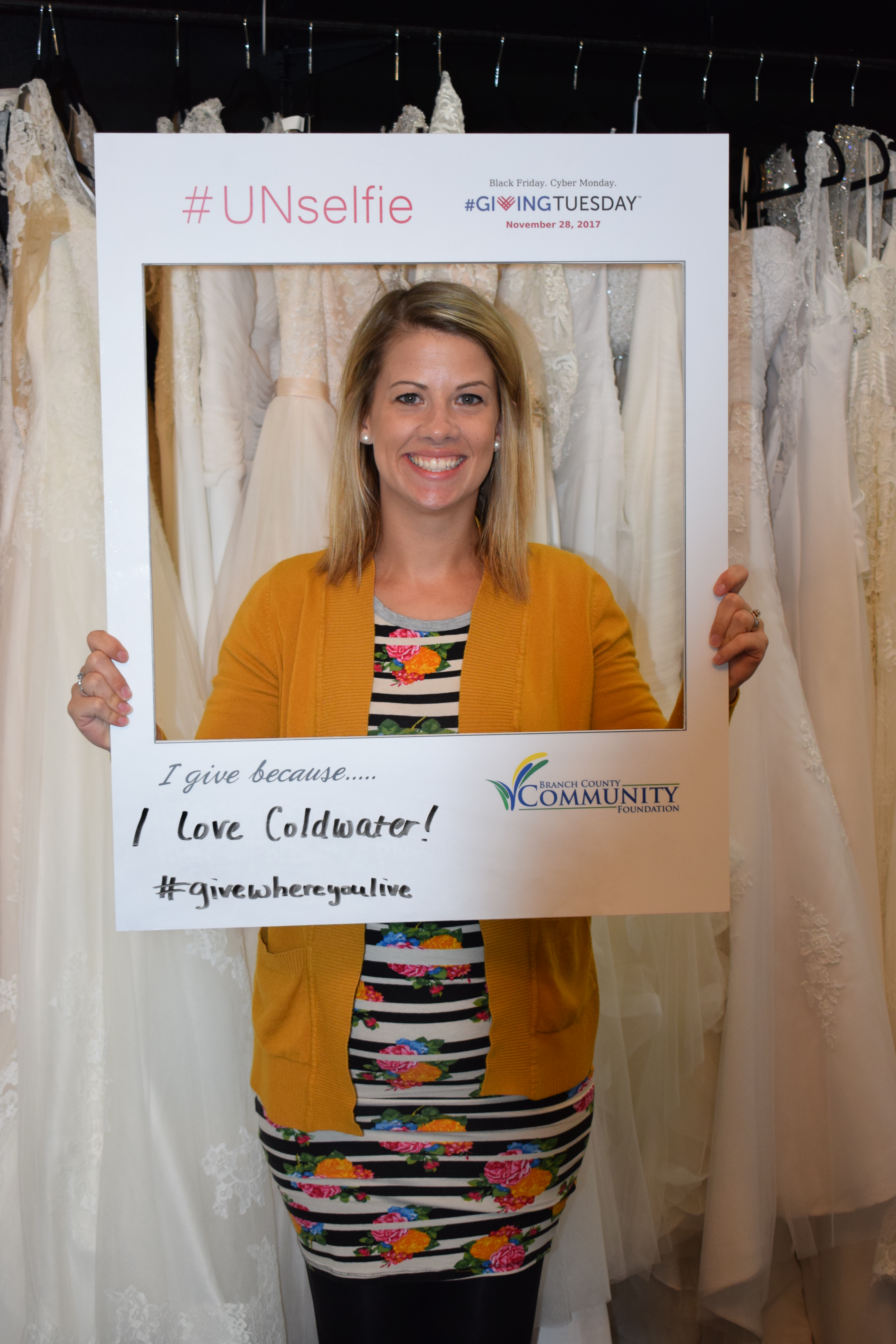 Dannielle McRae, Lilah's Bridal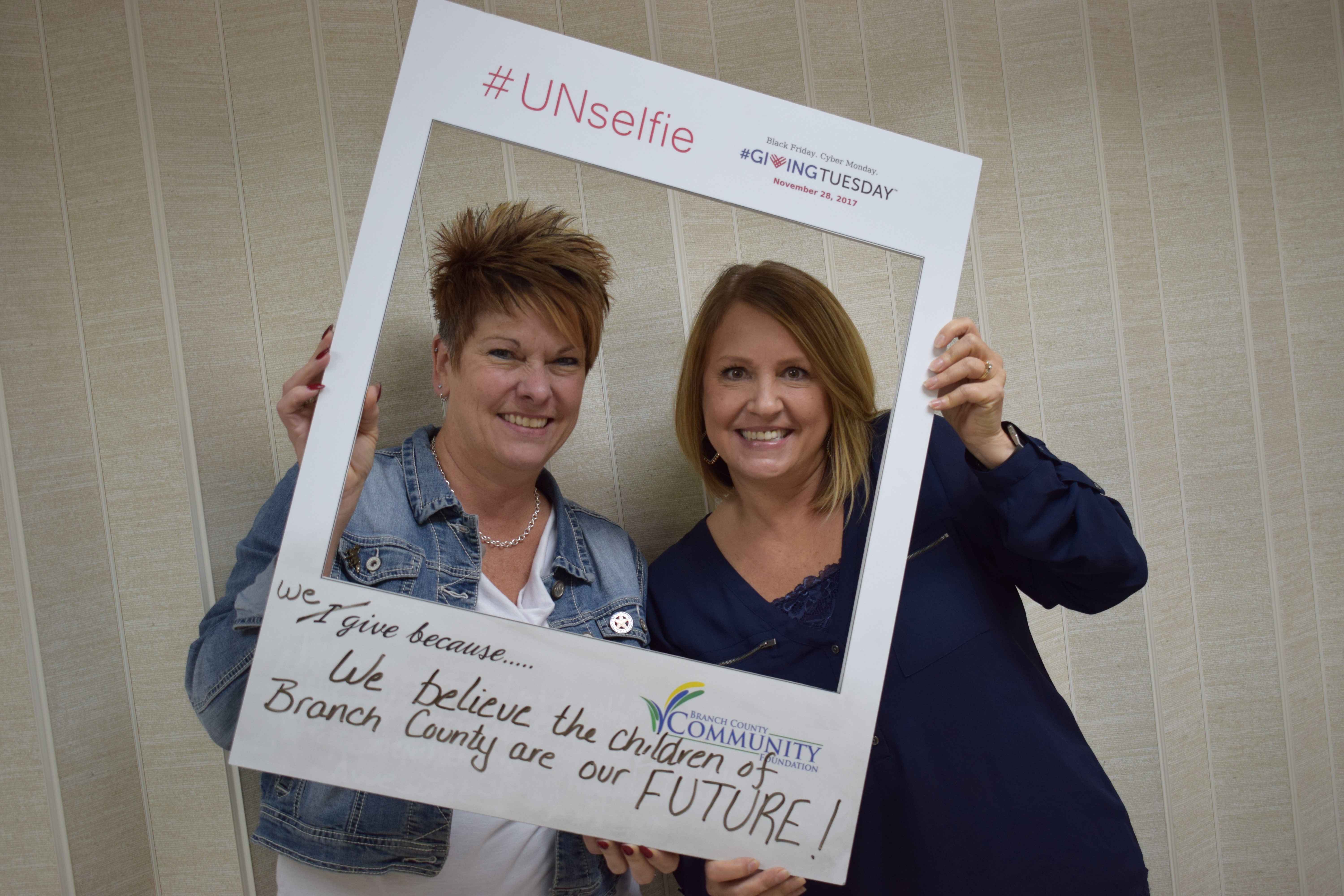 Cynthia Rowe of BISD and Amy Galliers of The Great Start Collaborative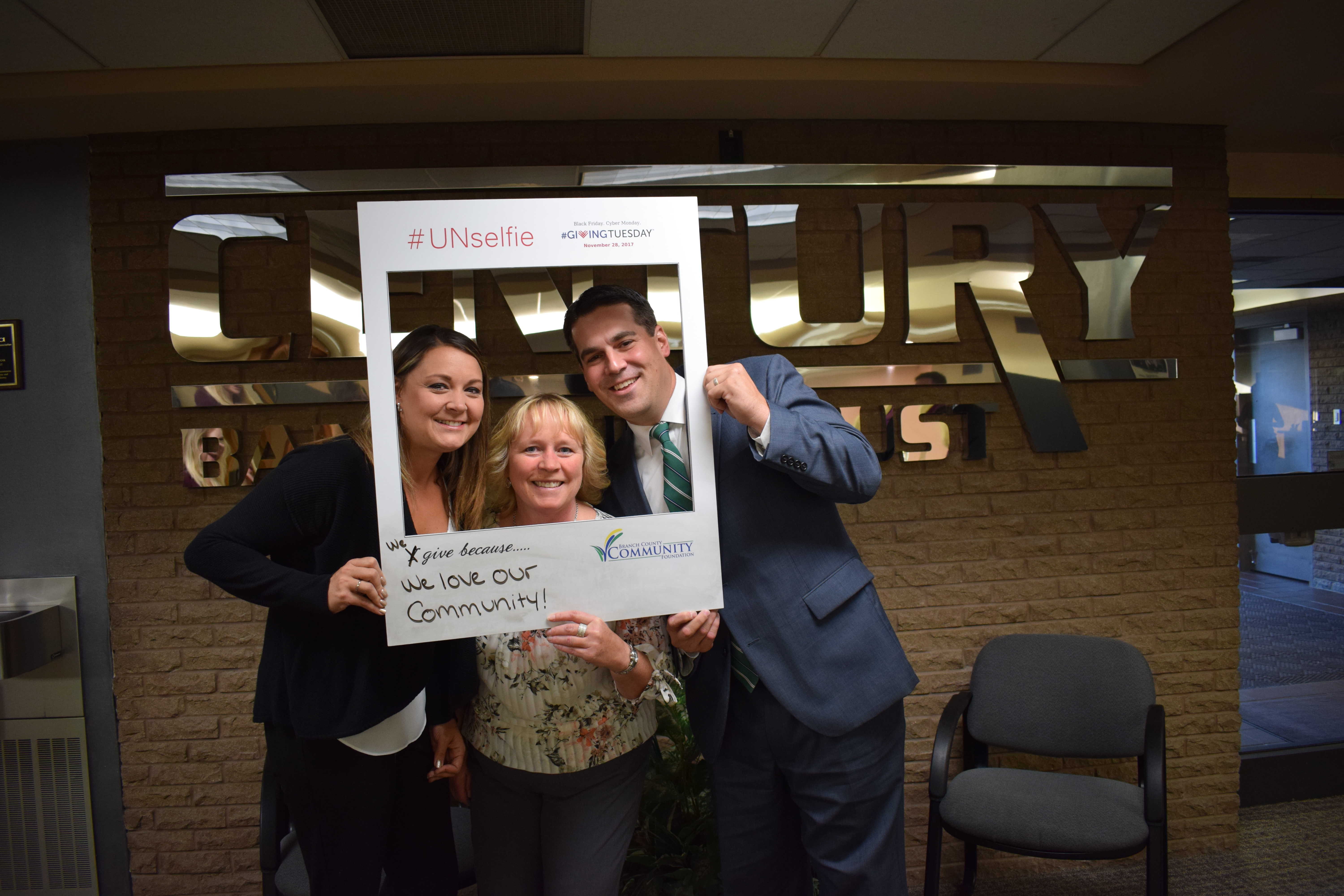 Century Bank and Trust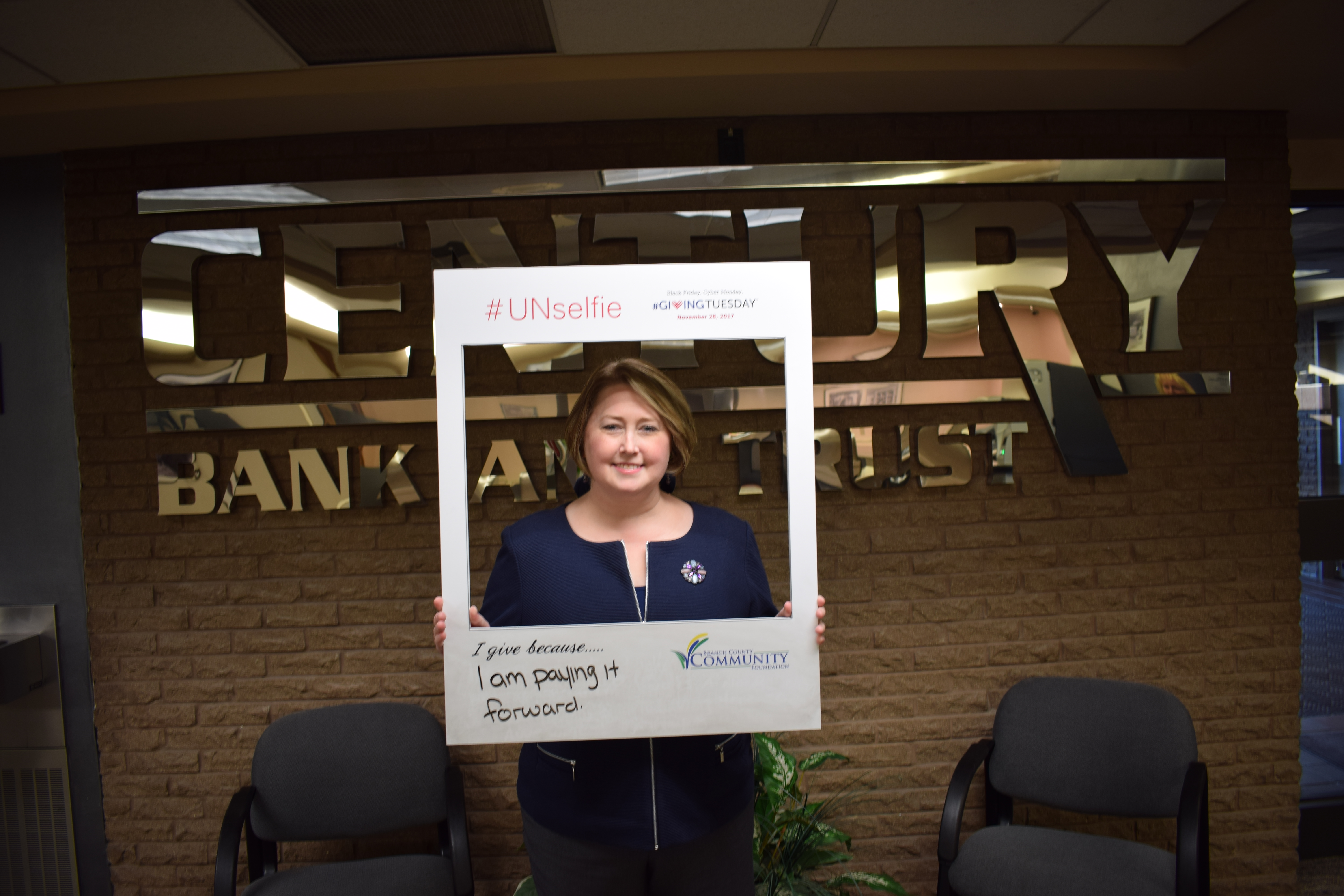 Century Bank and Trust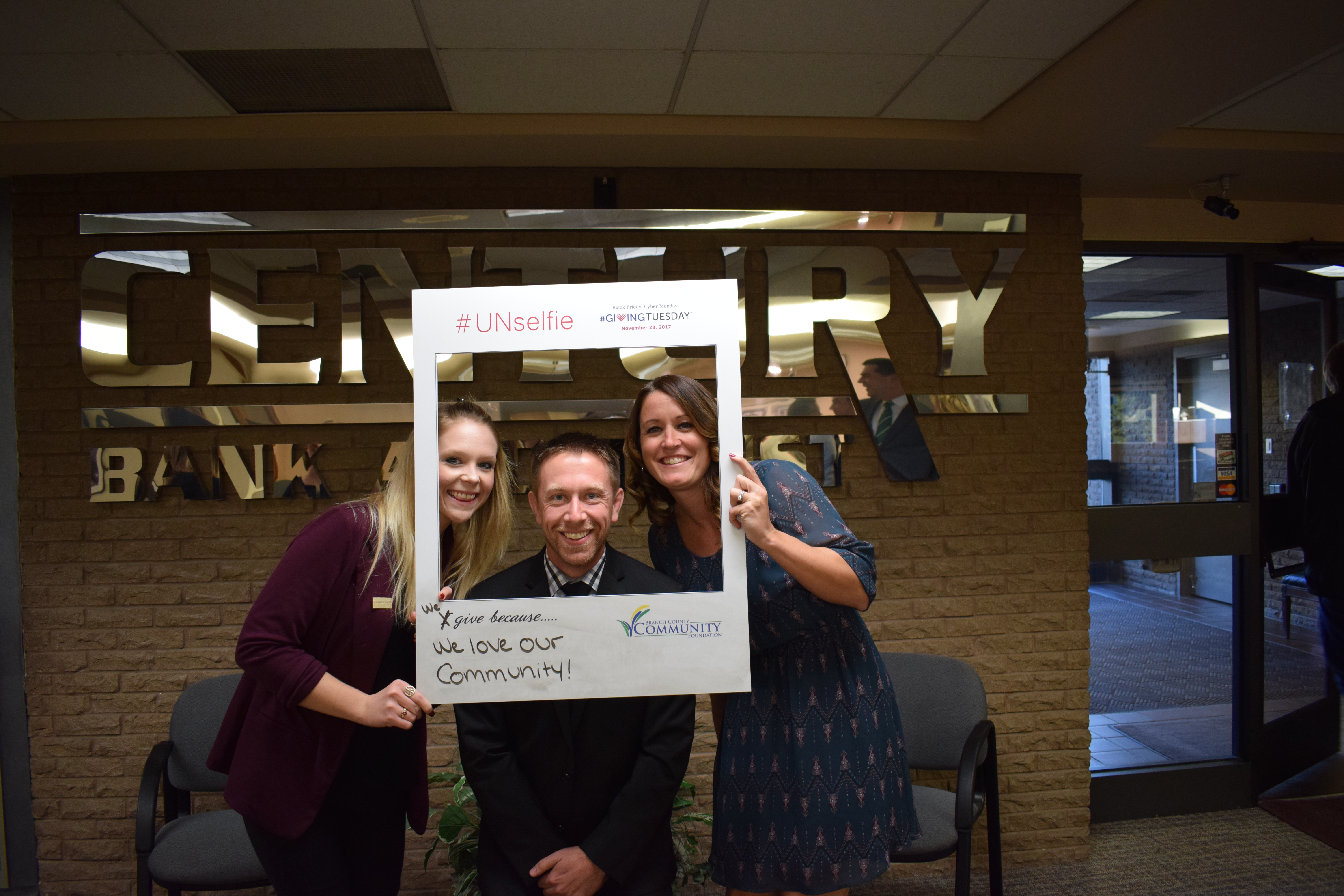 Century Bank and Trust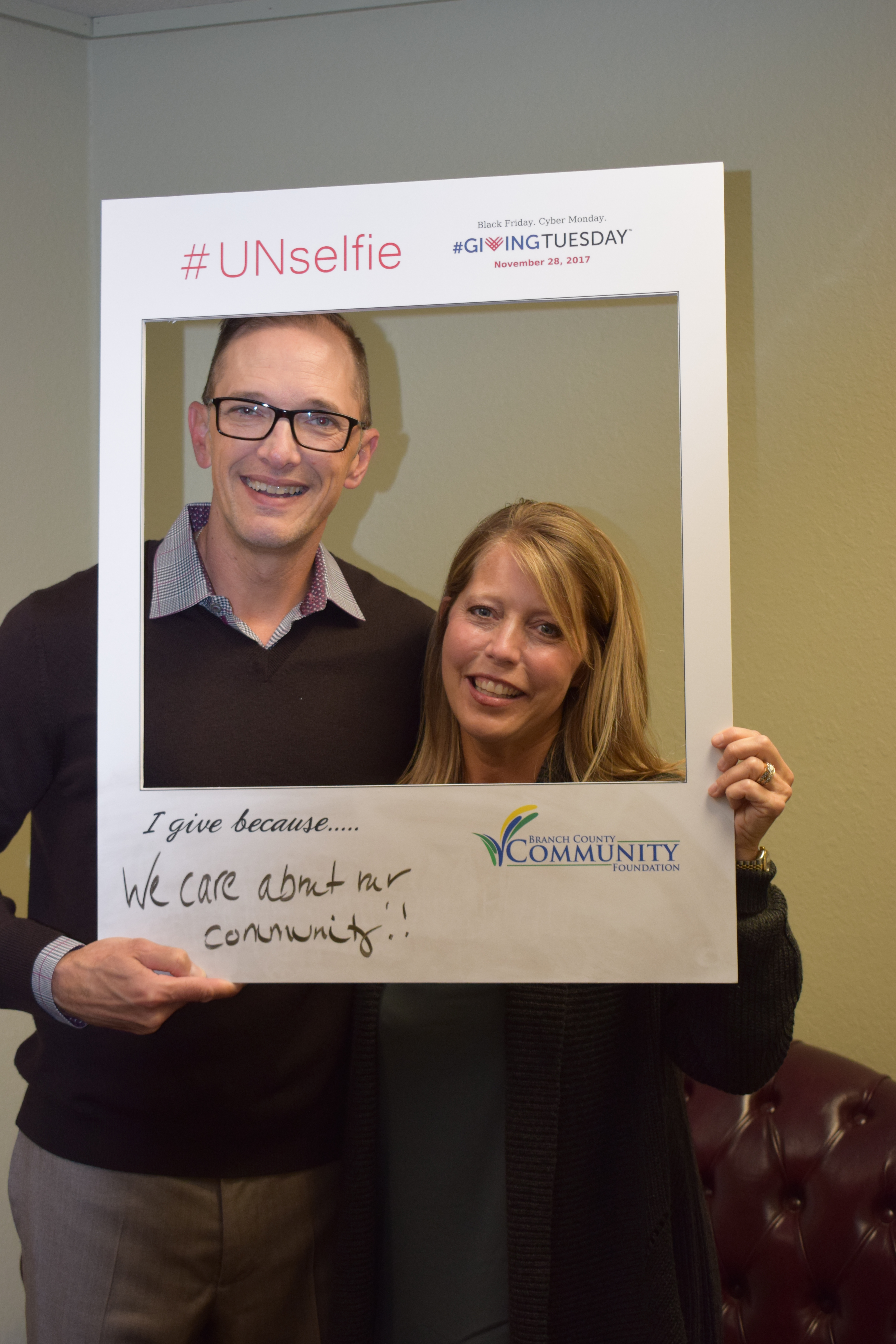 Scott Fair Insurance
John Rakocy, Hauska Home & Farm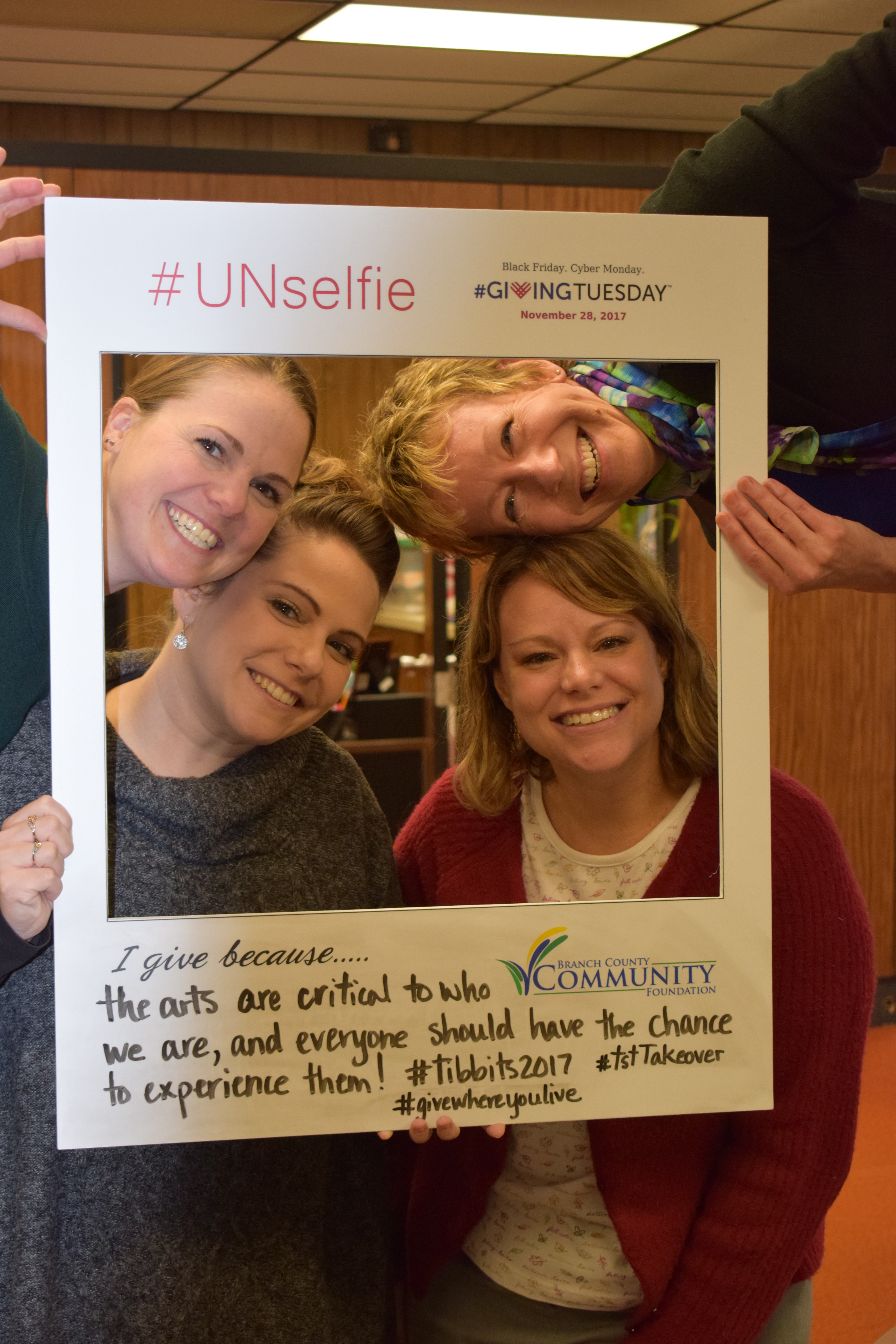 Tibbits Opera House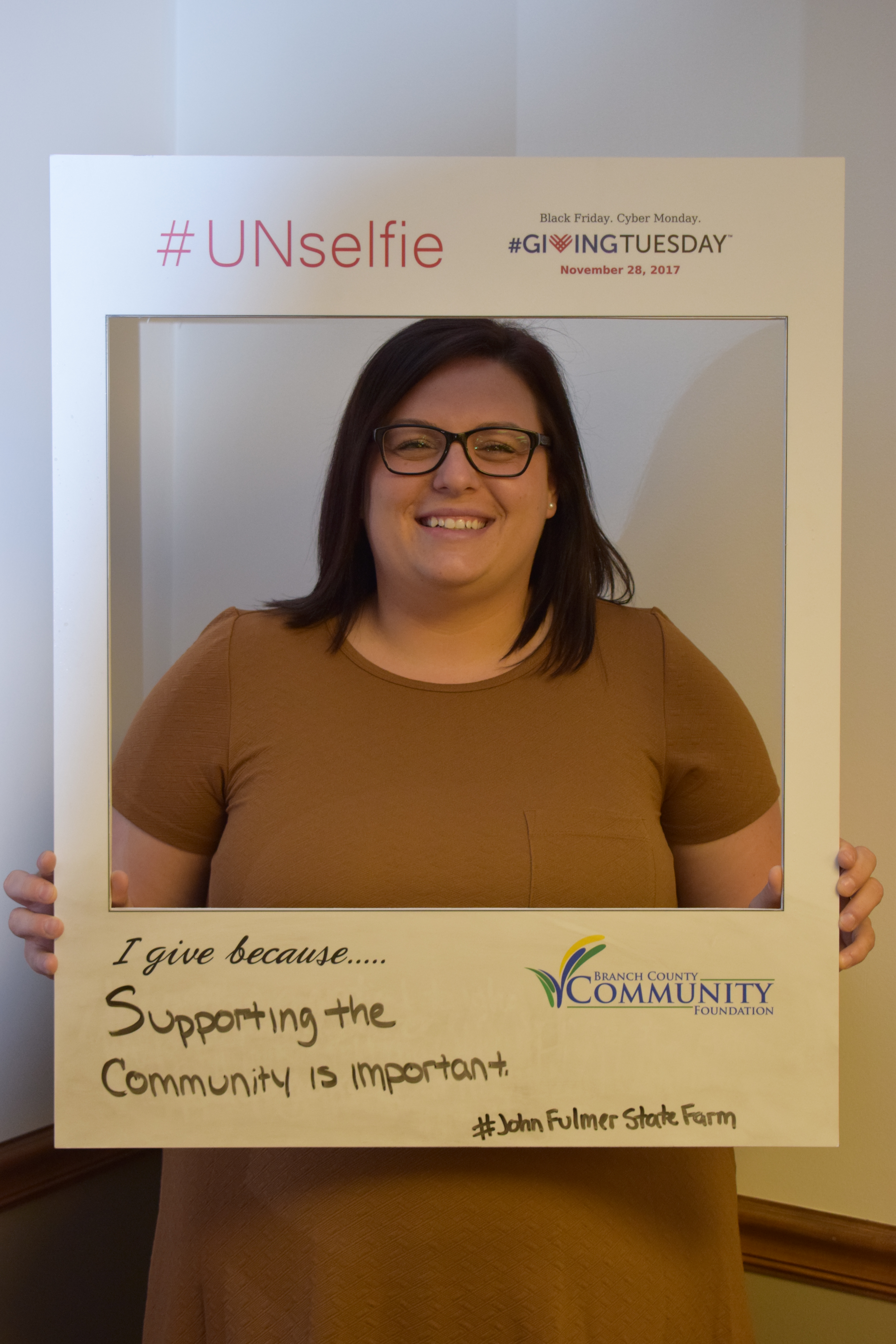 John Fulmer - State Farm Agent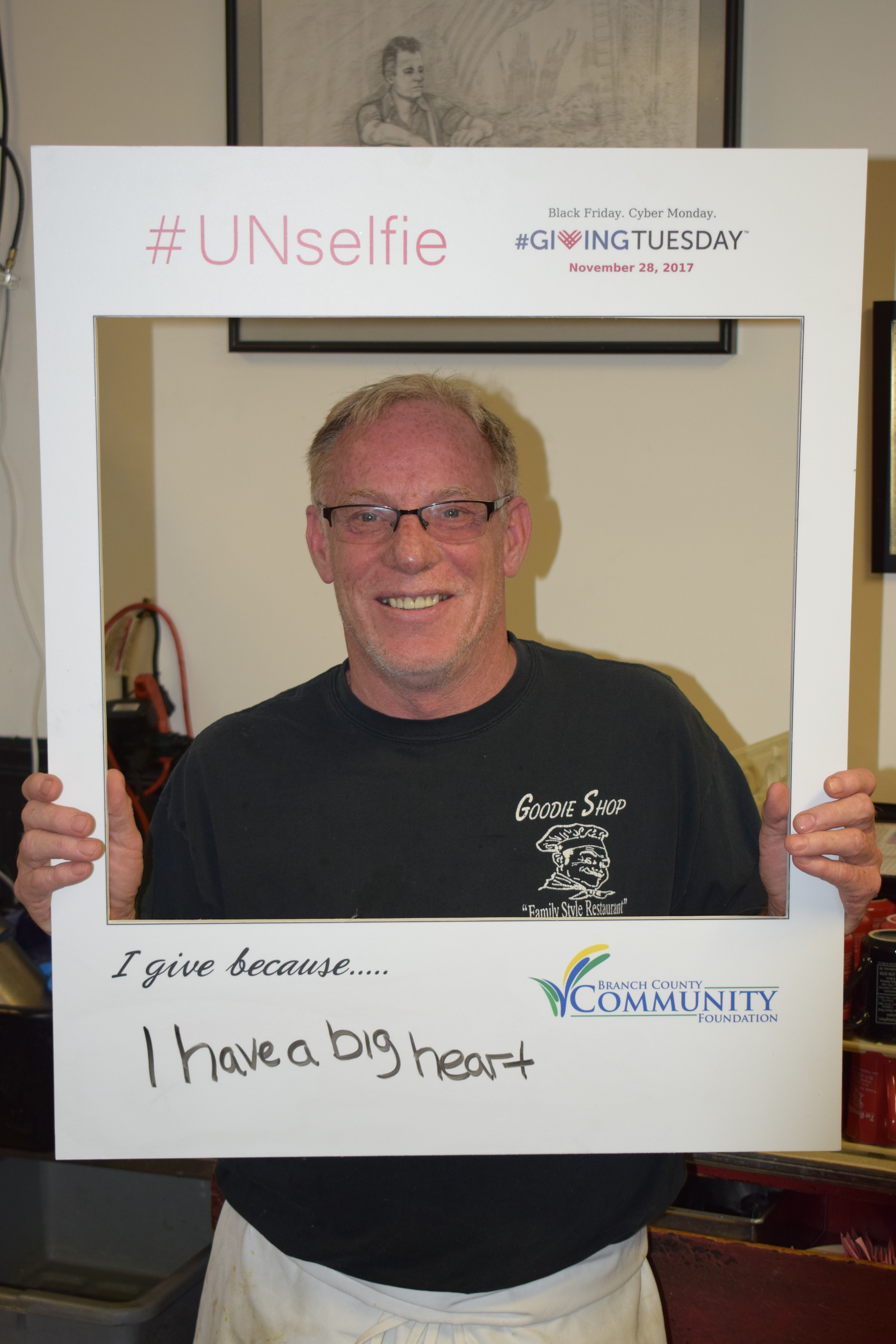 The Goodie Shop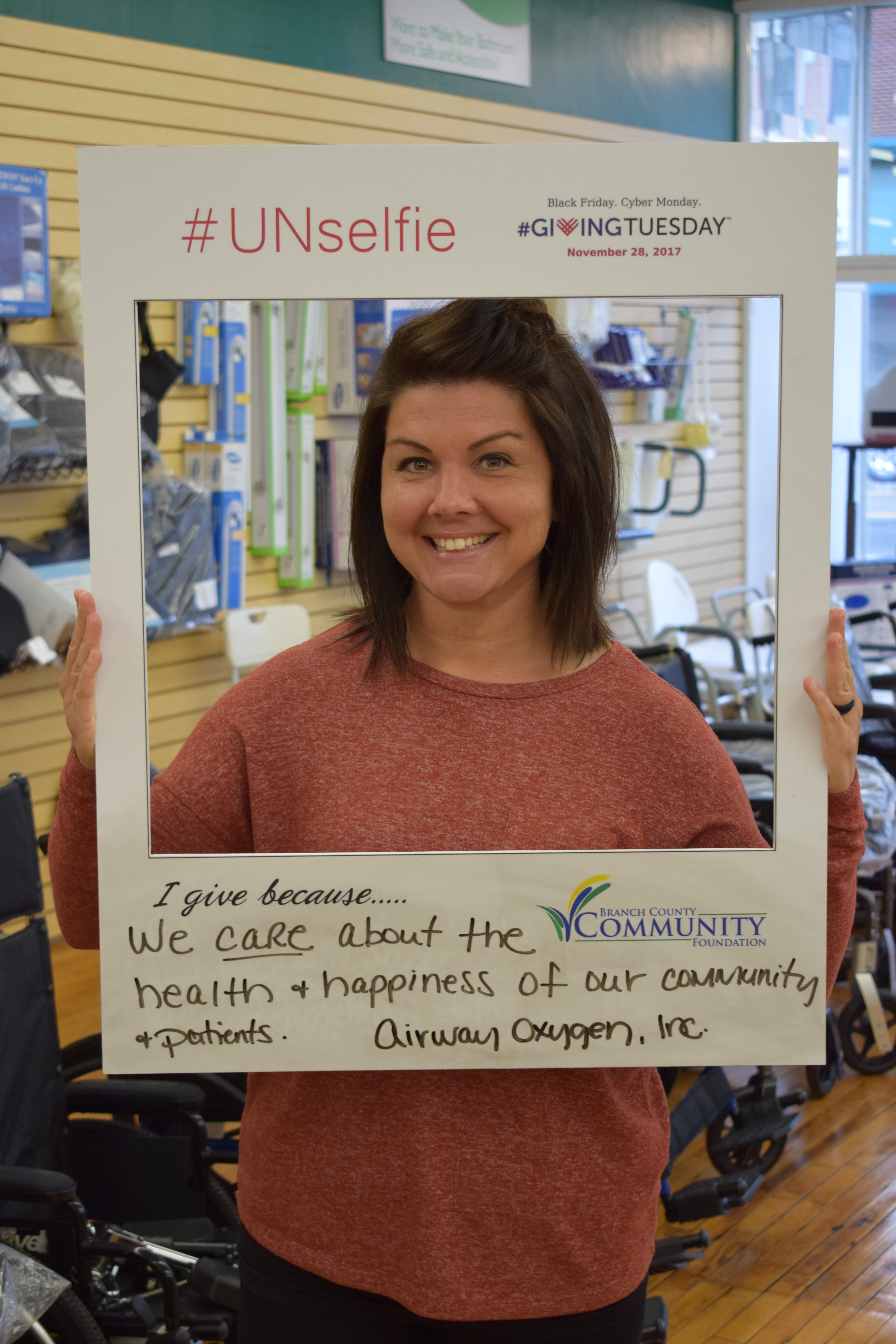 Airway Oxygen, Inc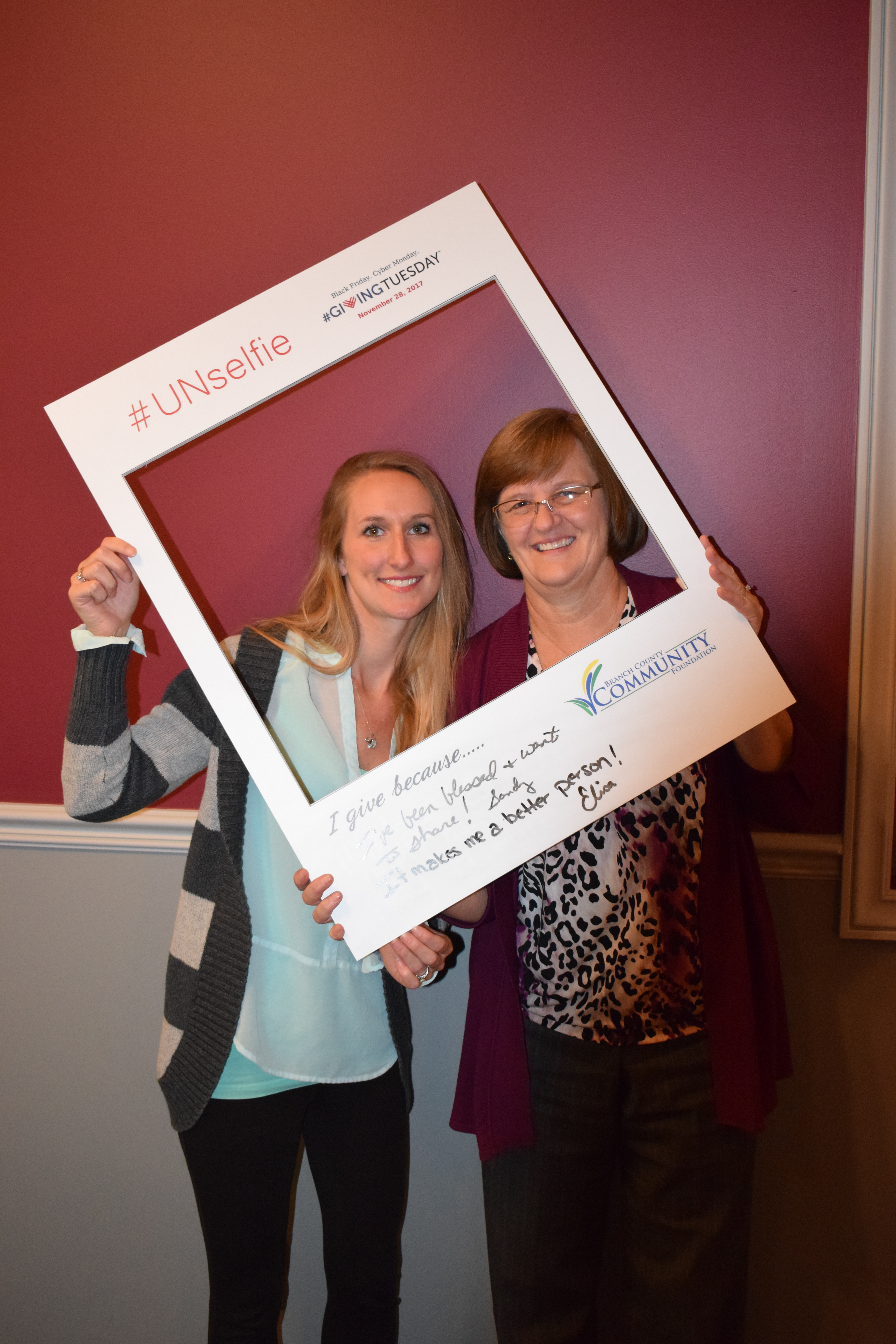 Edward Jones - Financial Advisor Greg Bruder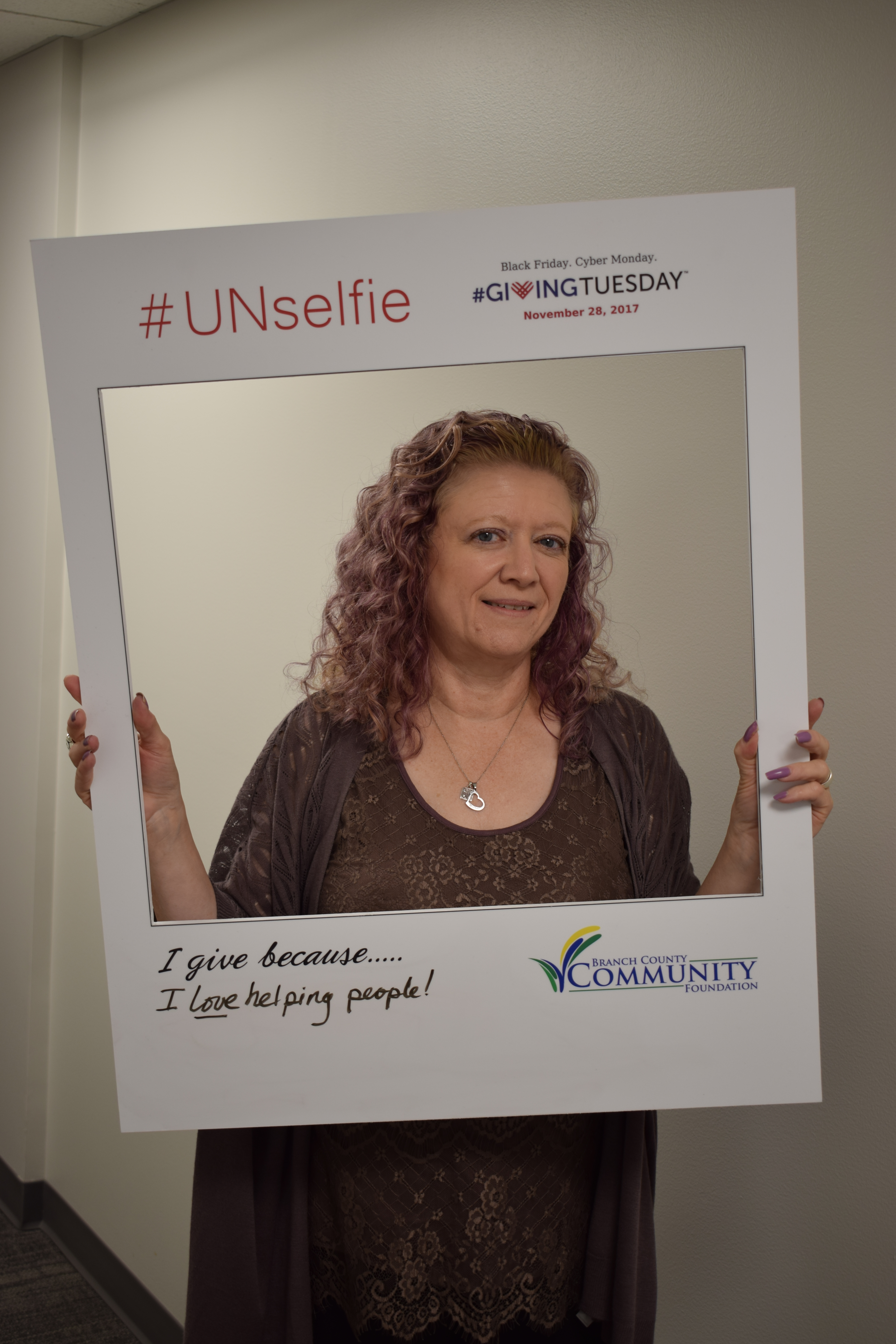 Colleen Knight, BCCF President & CEO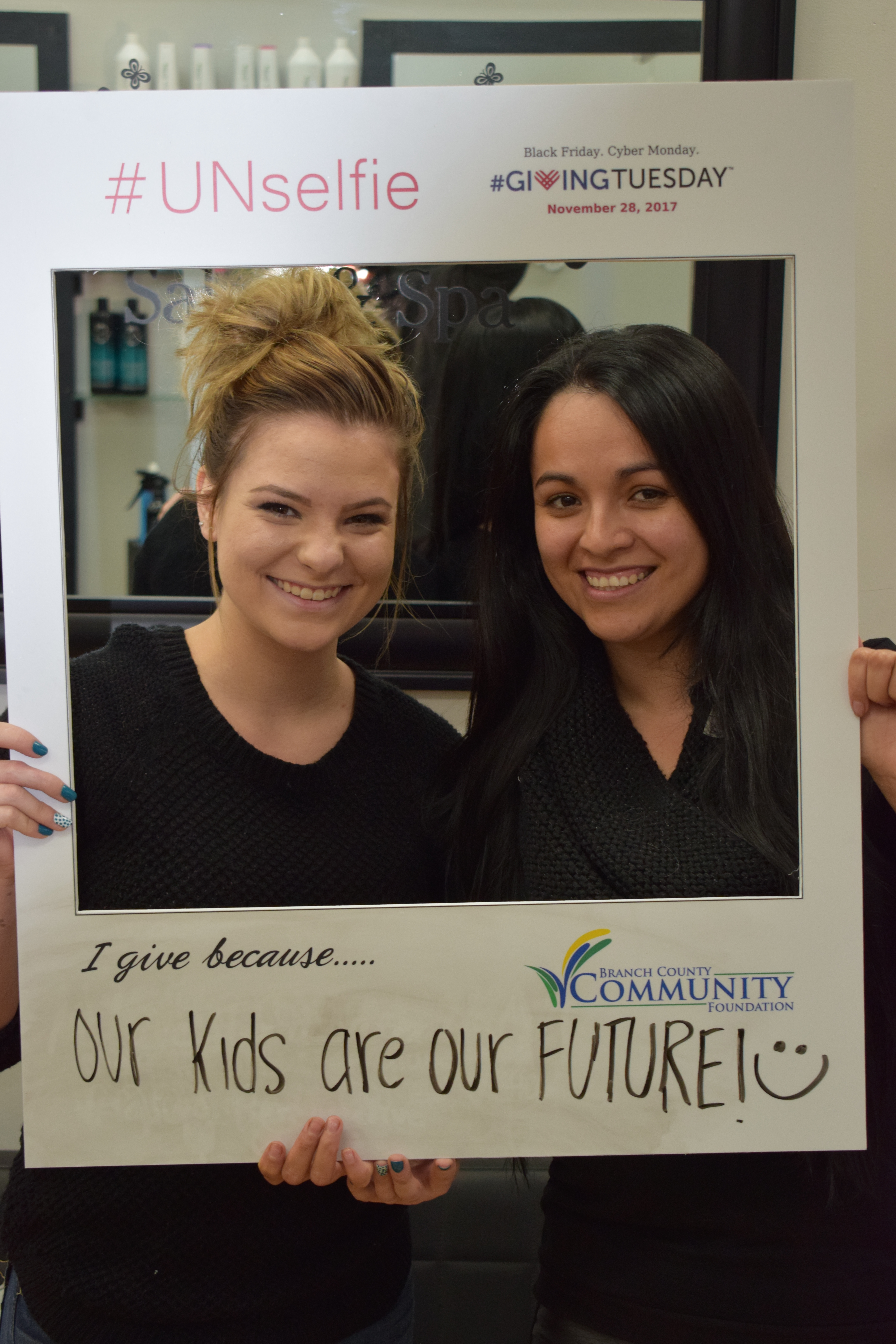 Rachel's Salon & Spa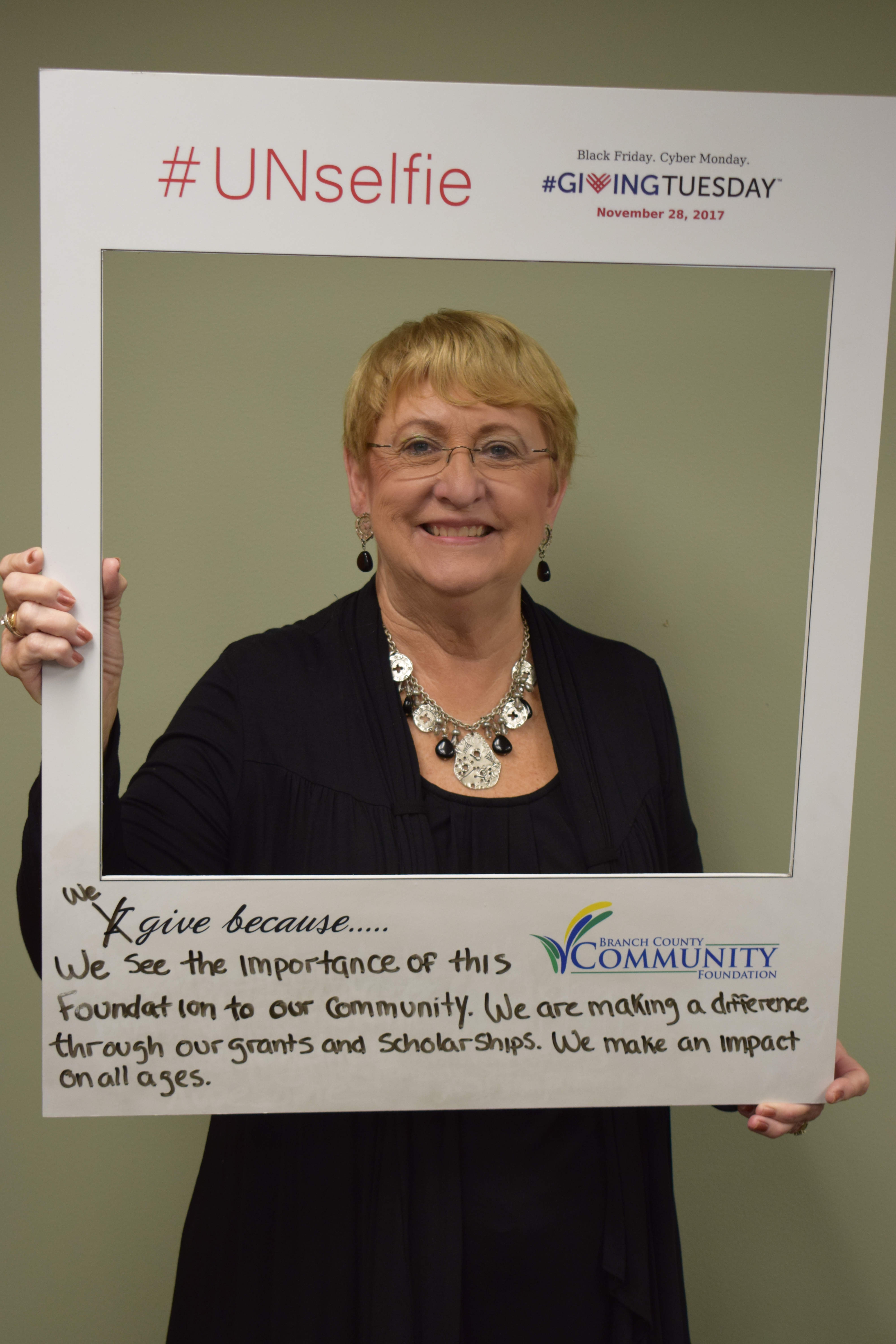 Connie Winbigler, BCCF Director (Chair)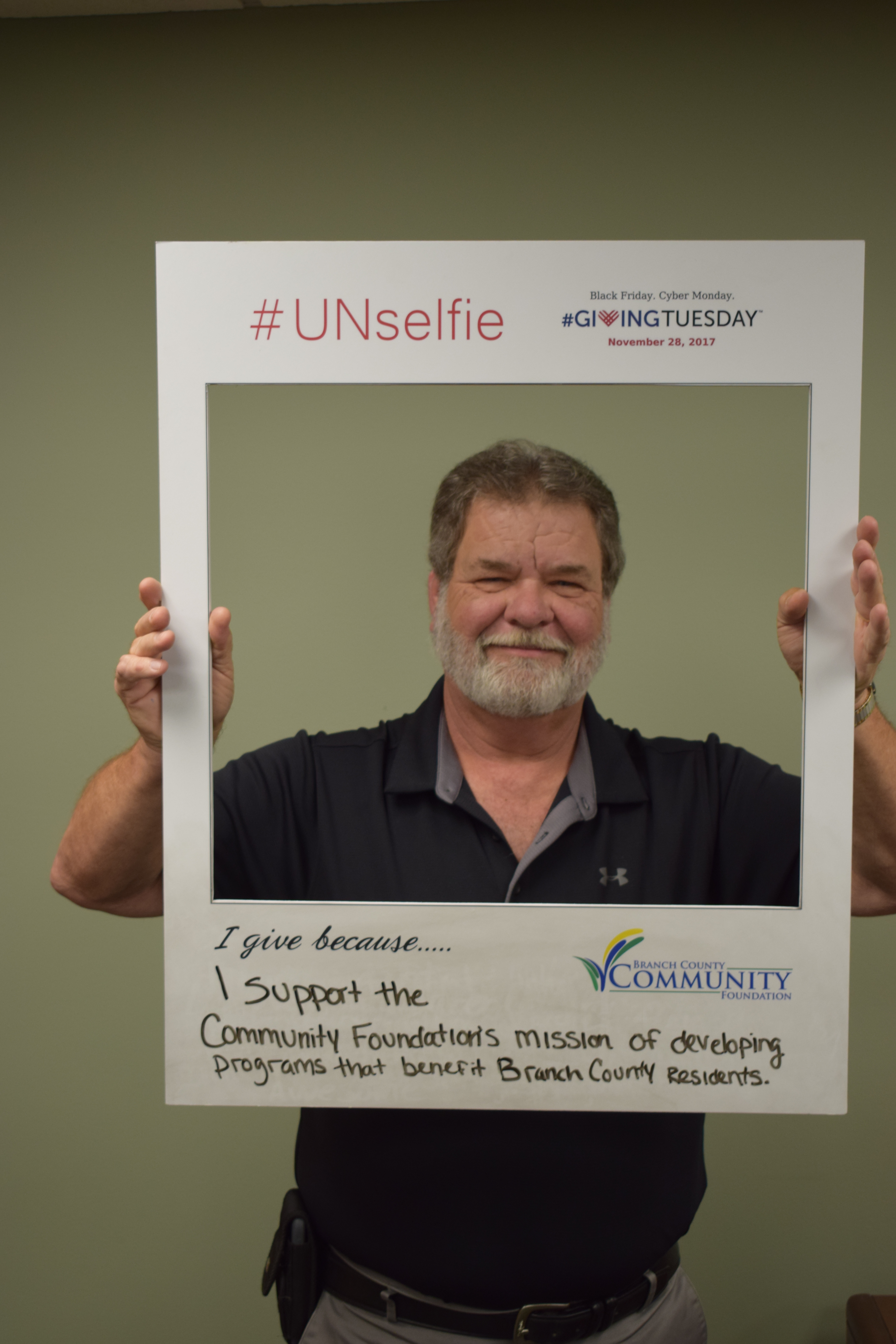 Ron Rose, BCCF Director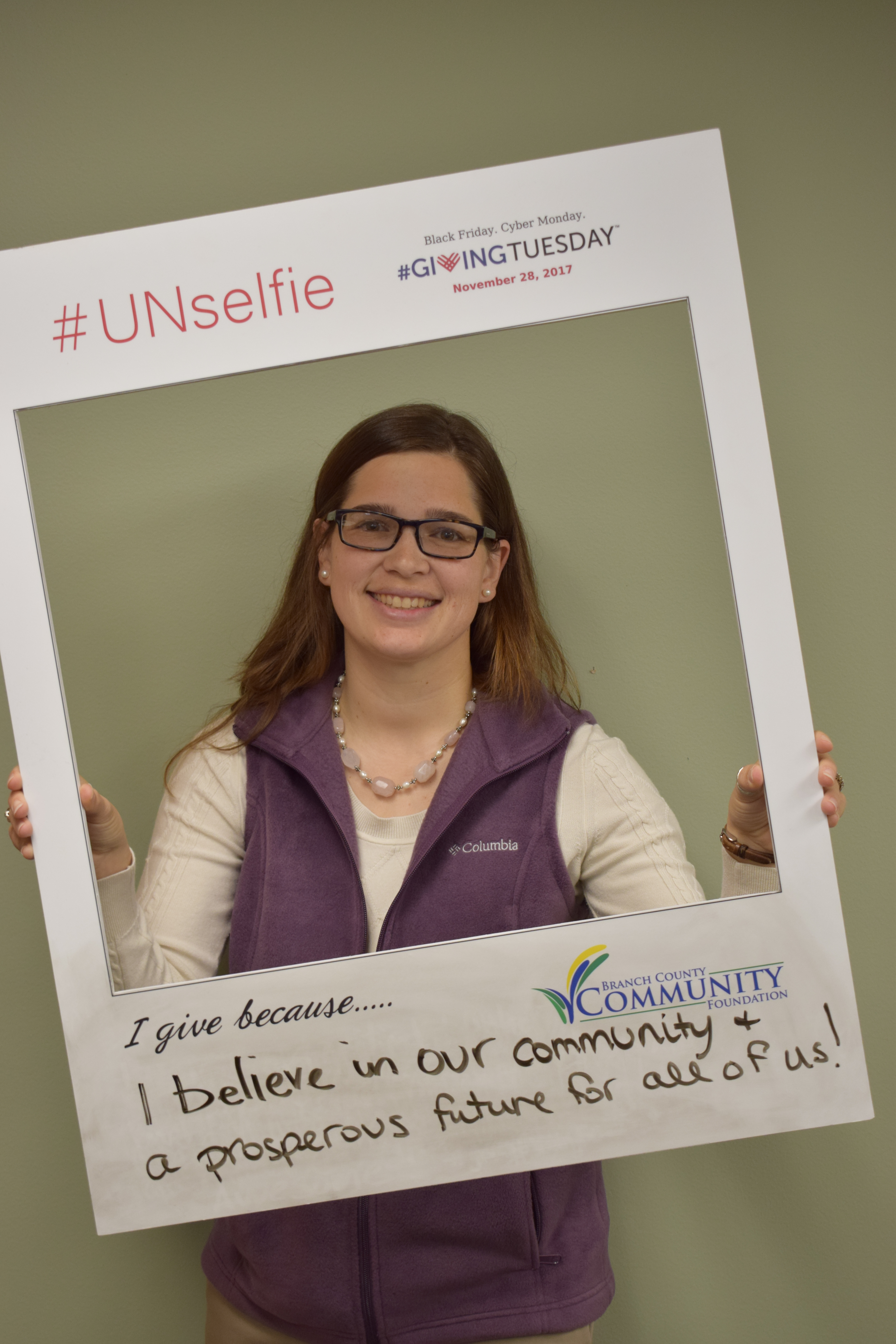 Keely Beemer, BCCF Director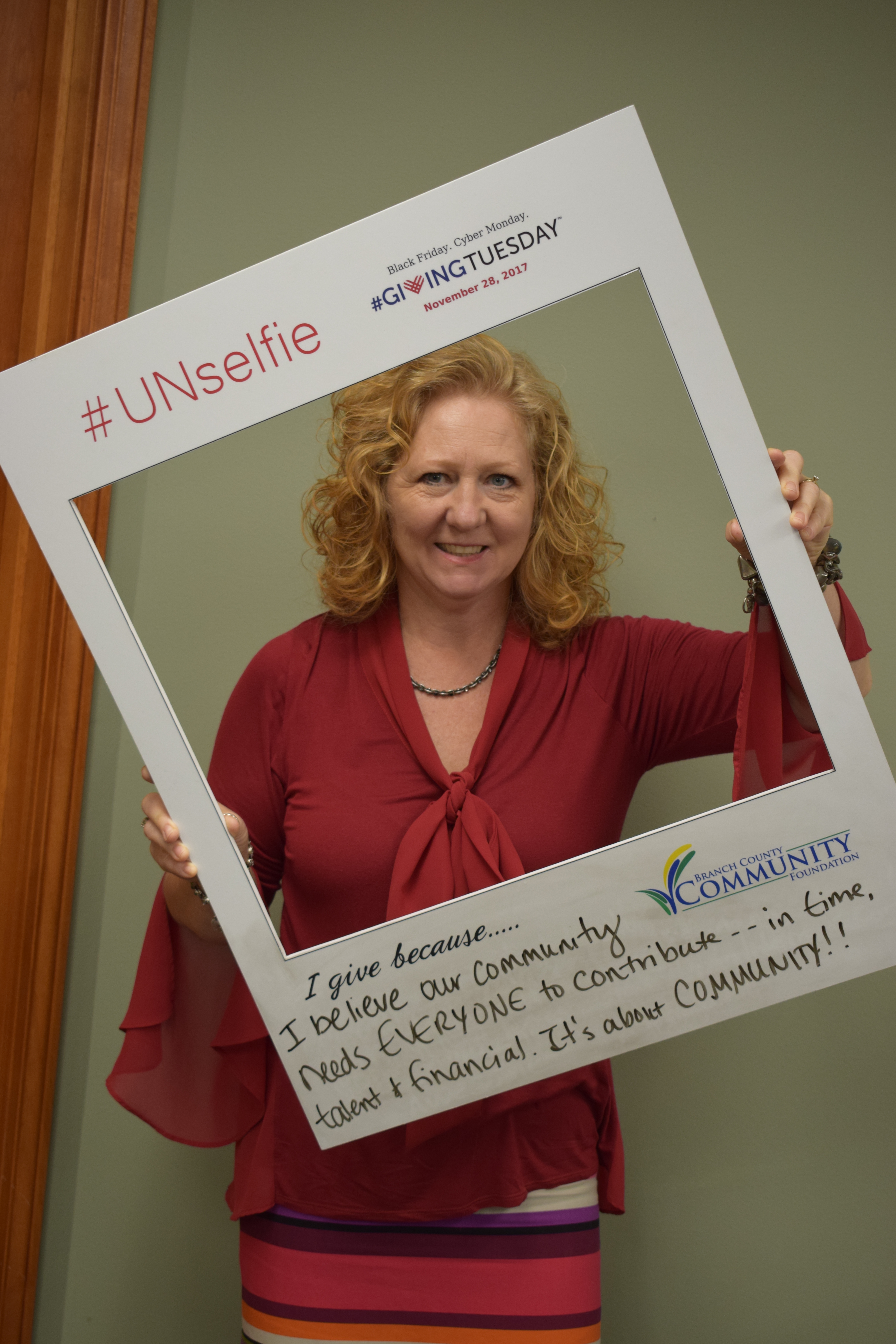 Rachel Hard, BCCF Director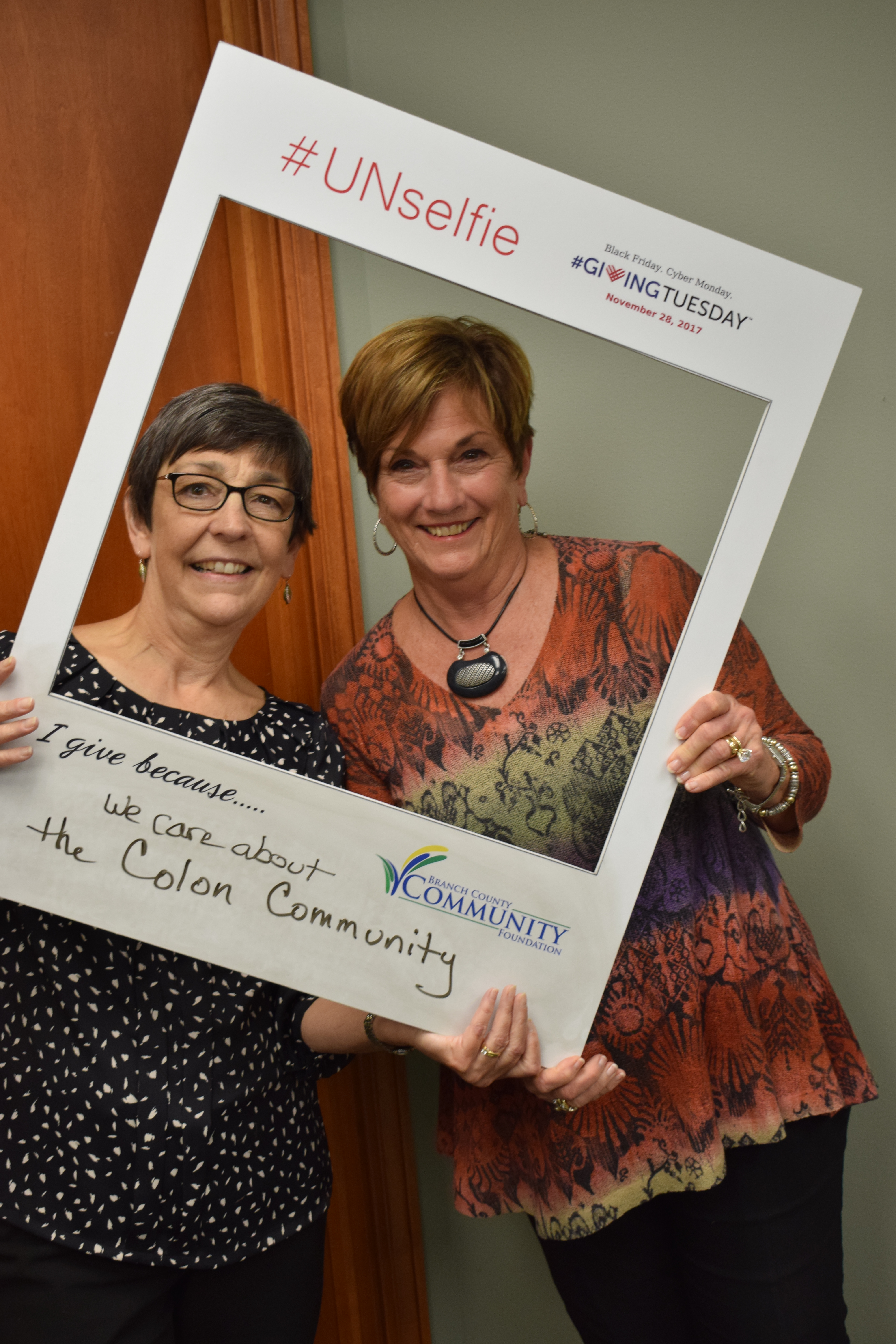 Patti Miller, BCCF Director and Anne Freiburger BCCF Director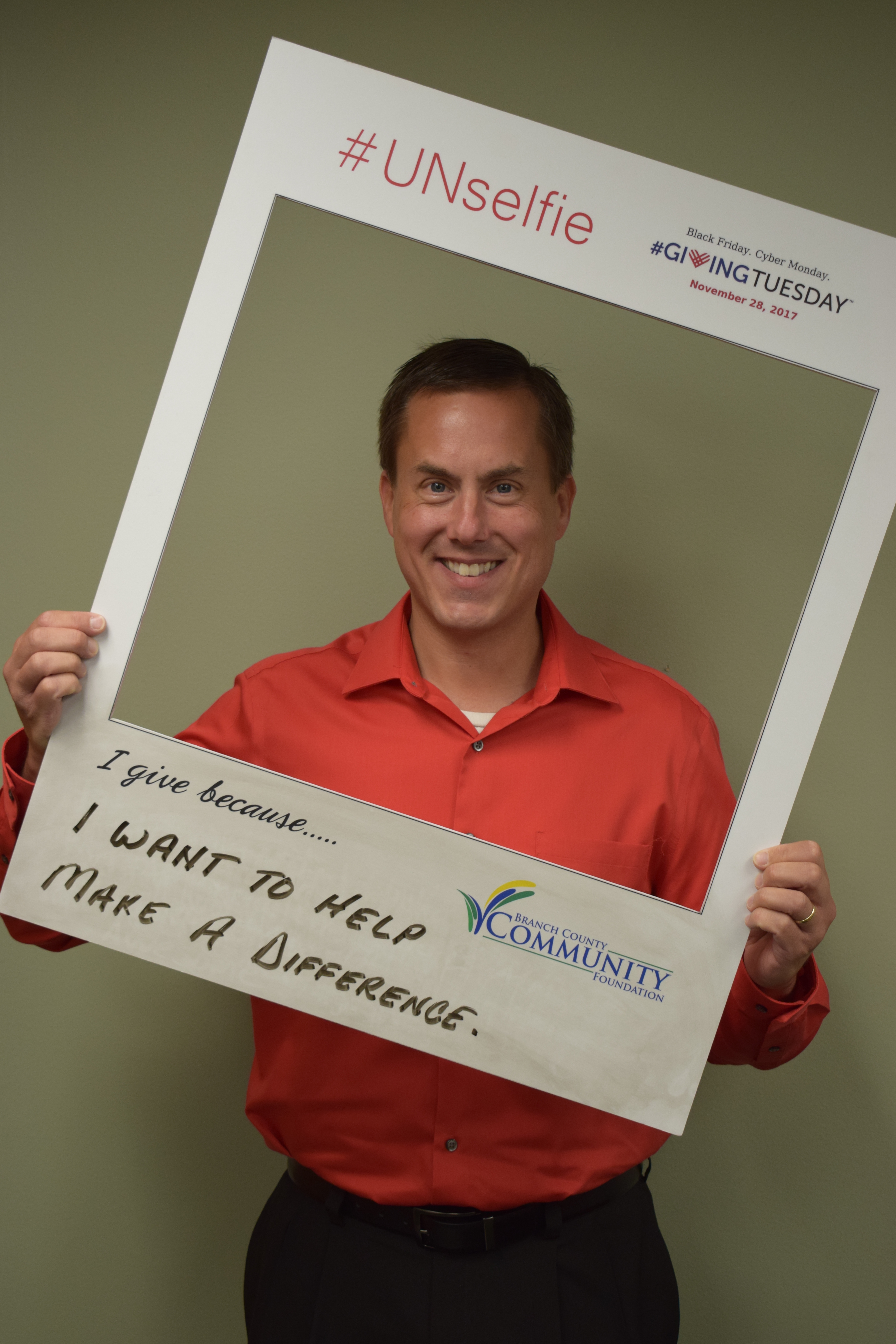 Josh Jones, BCCF Director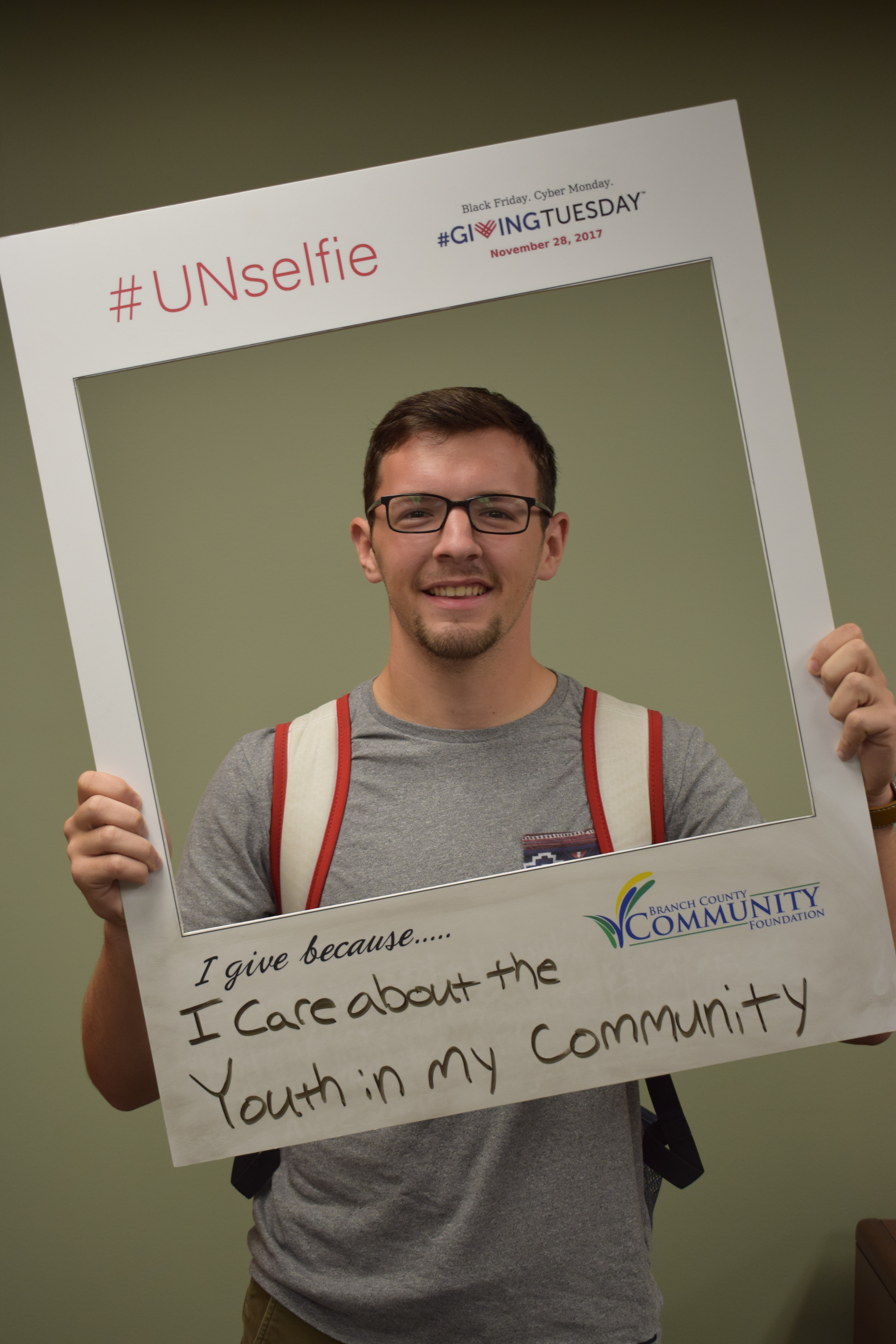 Ben Fagen, YAC Director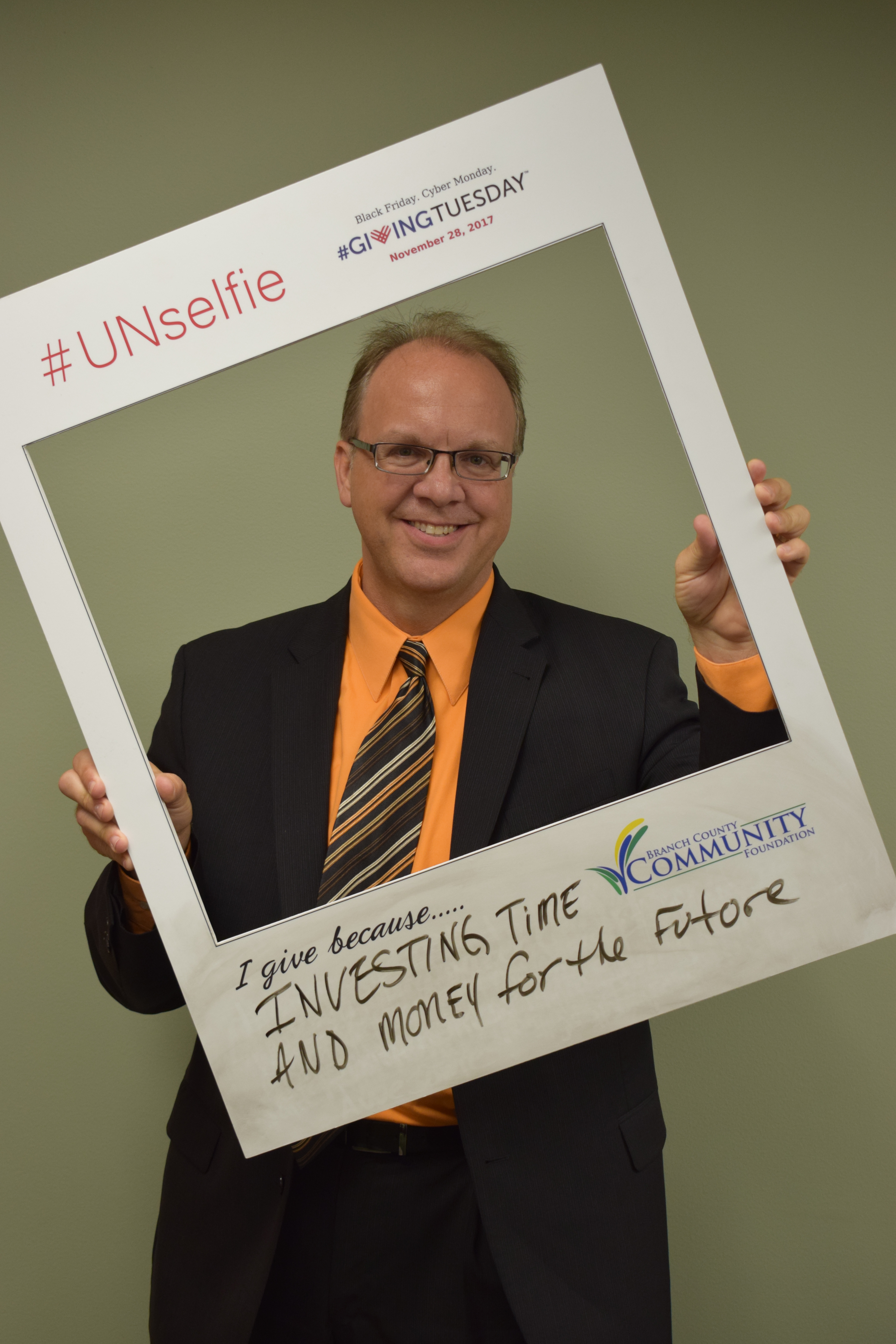 Don Germann, BCCF Director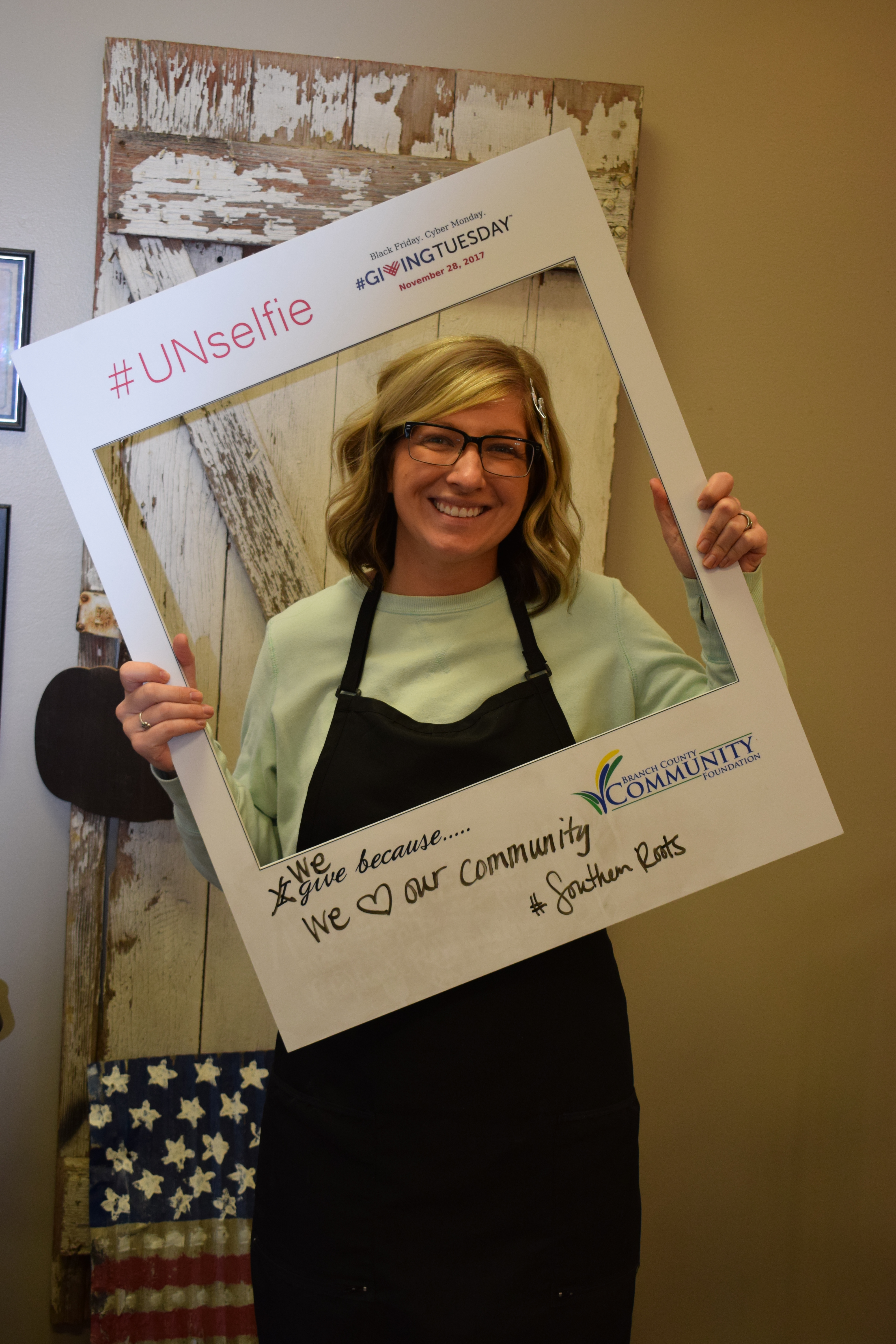 Southern Roots Salon and Spa
---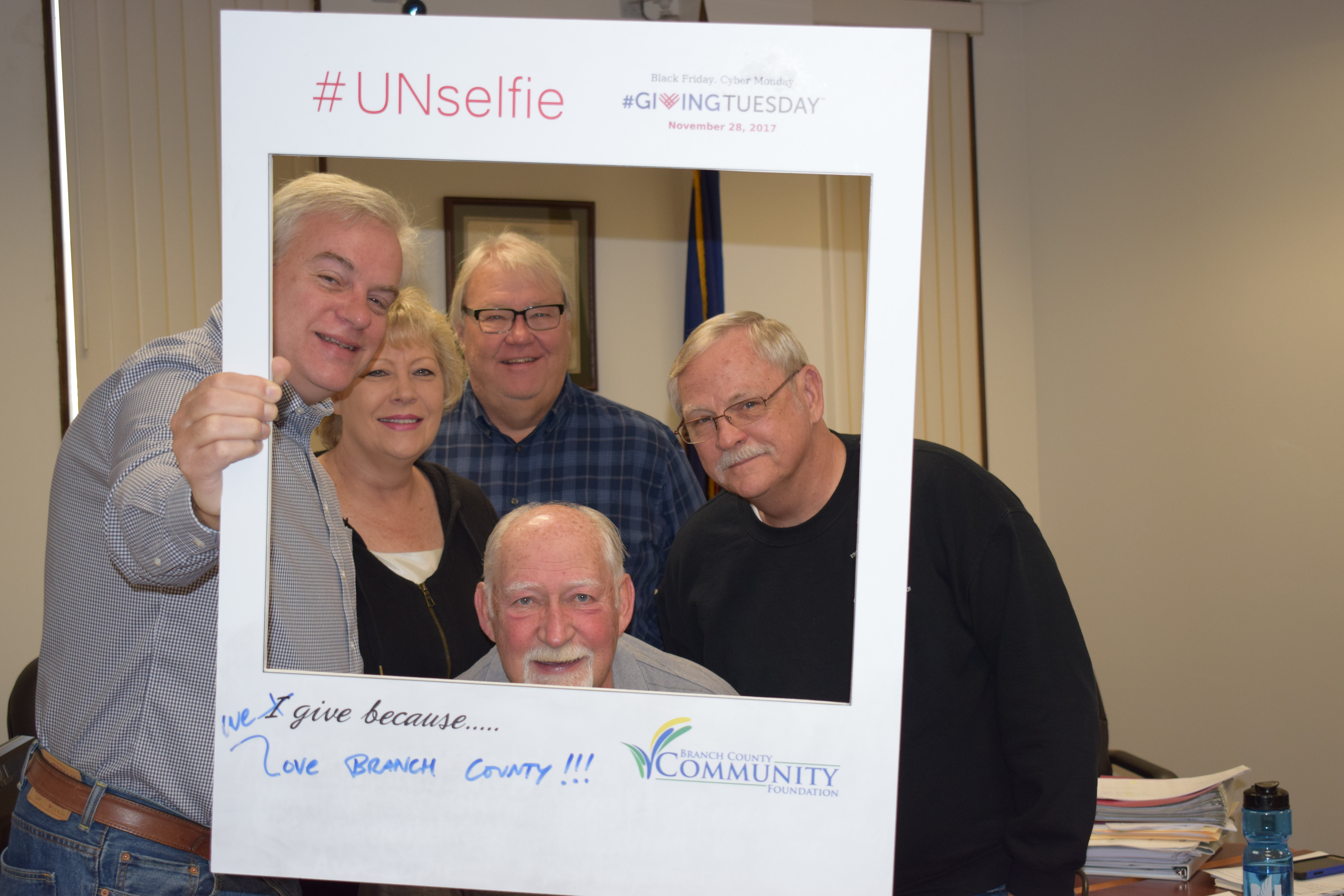 Branch County Commissioners (L-R) Randall Hazelbaker, Terri Norris, Ted Gordon, Leonard Kolcz, Donald Vrablic
---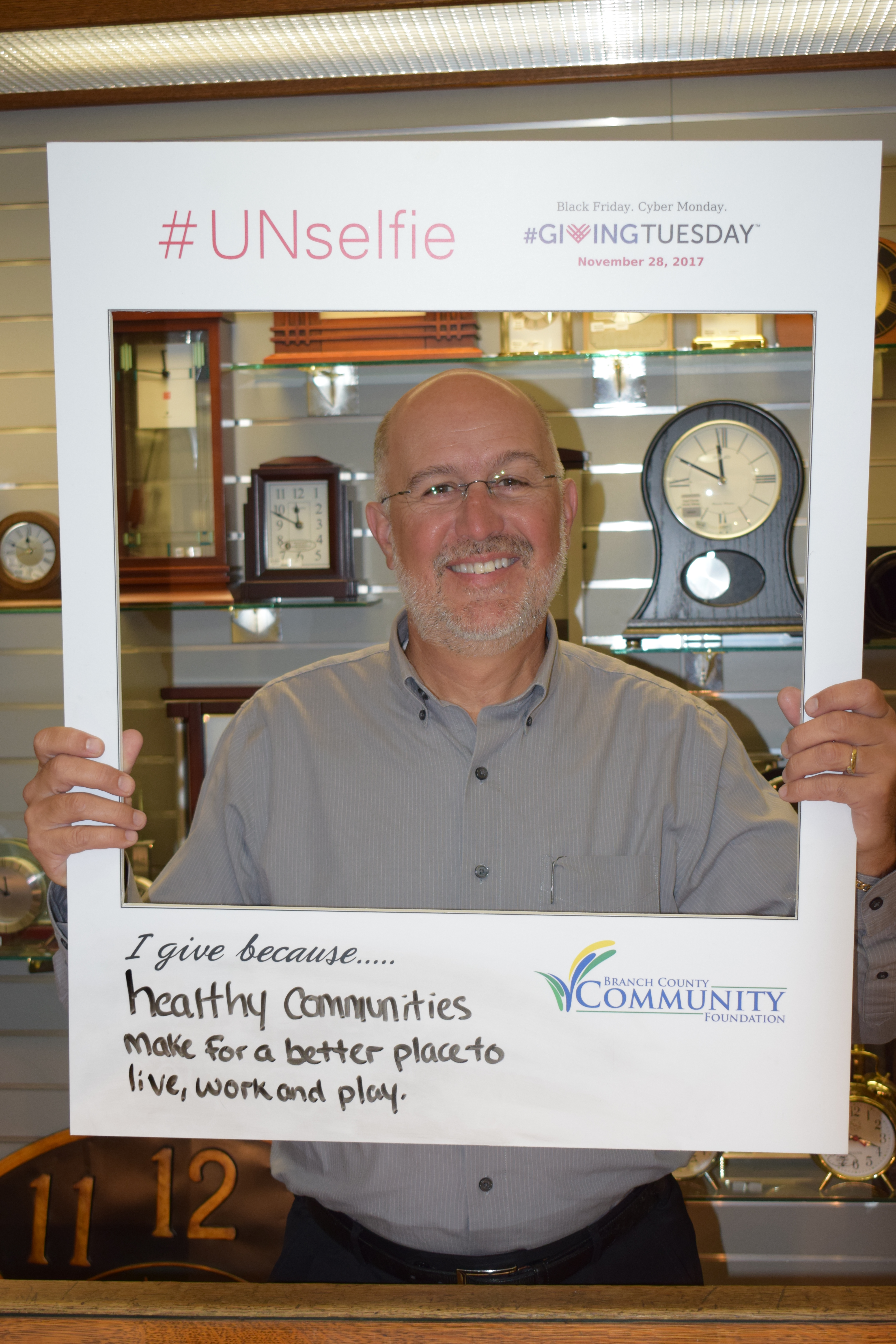 Kiess Jewelry, Coldwater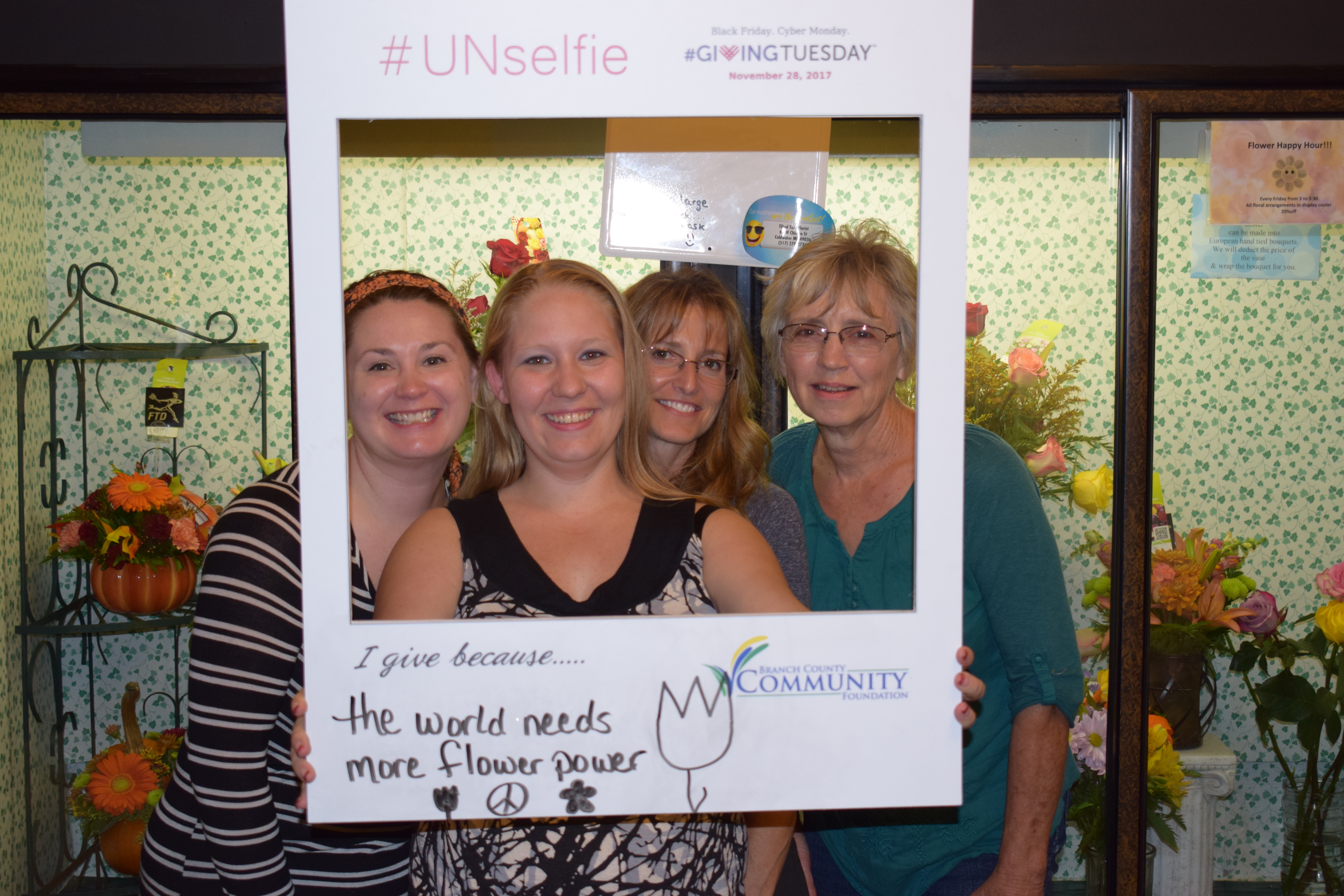 Tilted Tulip Florist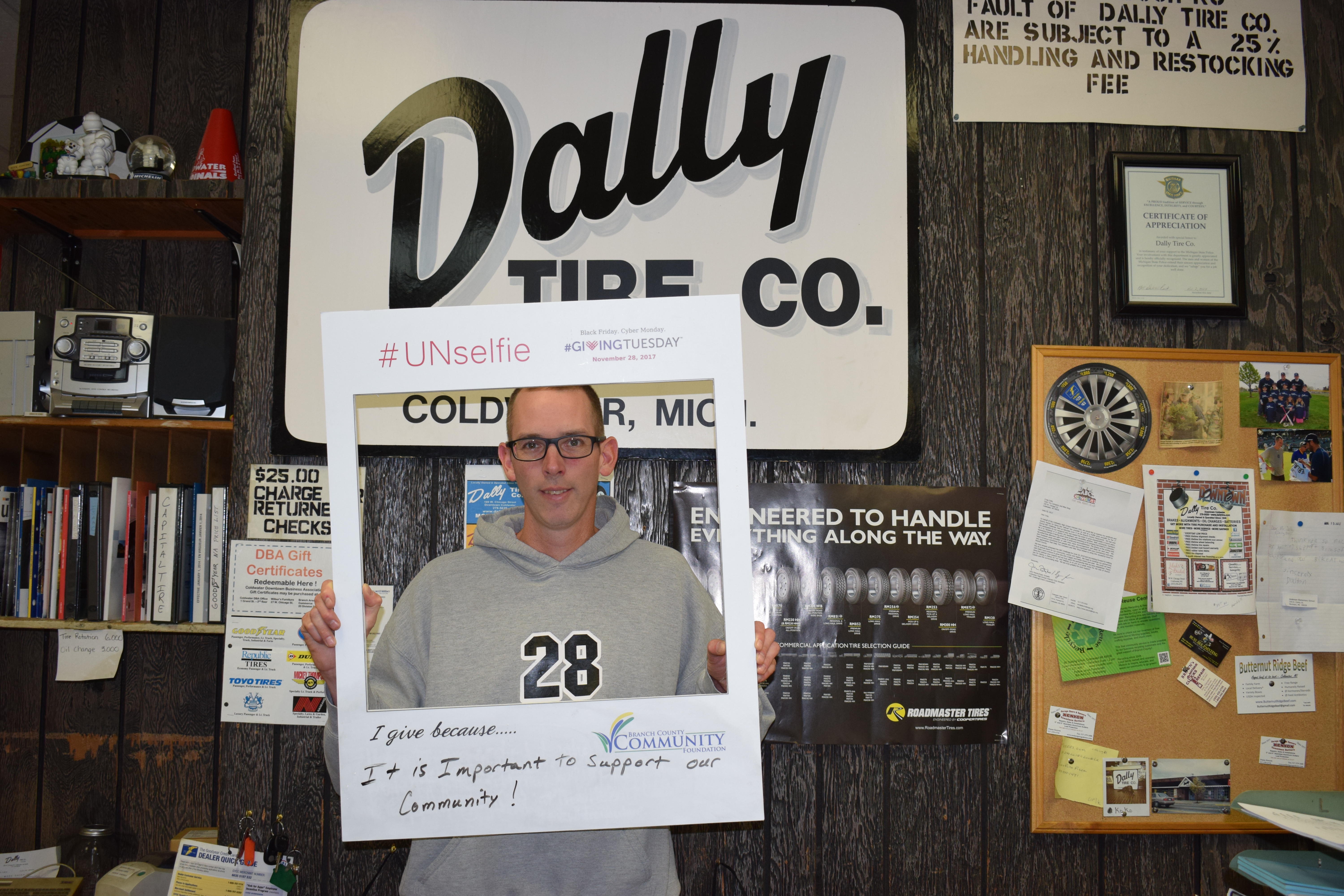 Ryan Dally (Dally Tire Company)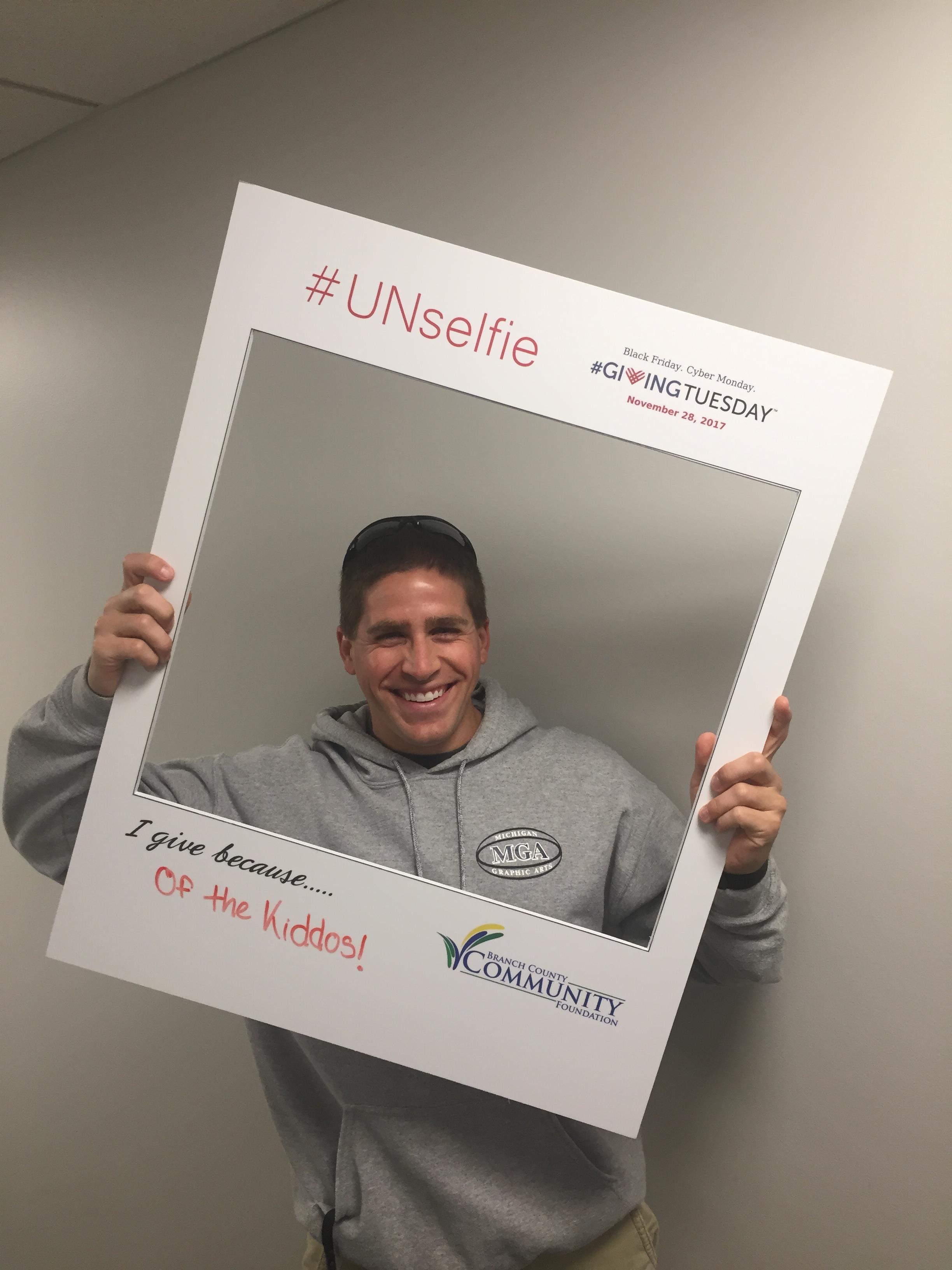 Michigan Graphic Arts, LLC.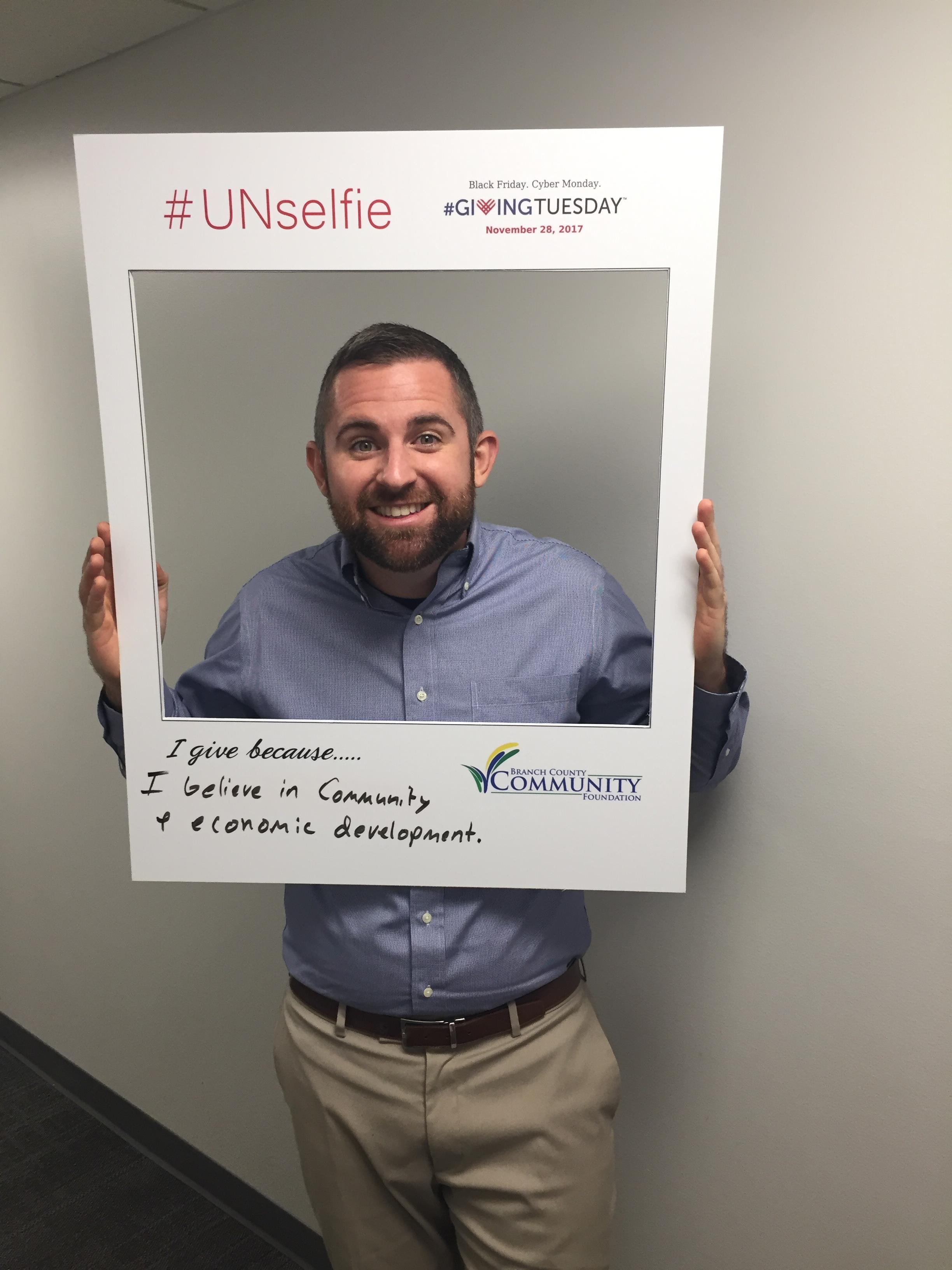 Mike Tighe, Program Office & YAC Advisor at BCCF
---