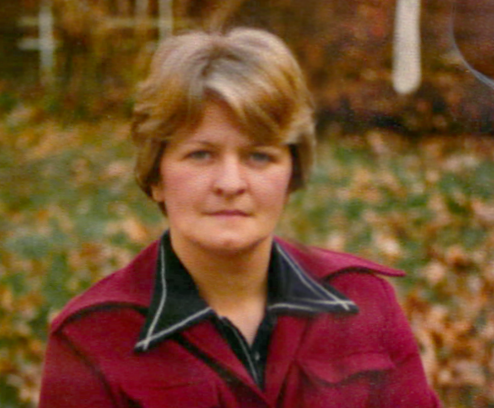 When thinking about how they want to honor the the life of their mother, Jeffrey Schragg and Jennifer Brown decided that educating women athletes would be the way that Mrs. Rowena Schragg would have wanted her legacy to live on. The Rowena Moore Schragg Scholarship is now available through the Branch County Community Foundation, with the first recipient being named in 2014.
The scholarship will provide one recipient per year a two-year award of $5,000. Qualifying applicants must be female graduating seniors, or recent graduates within the last two year, of Union City High School. Students must have a GPA of 3.5 or higher, earned a varsity letter and be a member of the National Honors Society. The recipient must be accepted to or attend a four year college or university.
Schragg was a life-long resident of Union City and an outstanding athlete graduating from UHS in 1957. In 1982, Schragg had the distinct honor of serving as the President of the Union City Alumni Association as her father had after his graduation from Union City High School. She was also the first woman elected to the Union City Village Council and one of the original board members of the BUCS recreational sports program for children located within the Burlington, Union City and Sherwood communities. She truly enjoyed coaching girls' softball. Rowena was an avid sports competitor; she particularly enjoyed golf, bowling, softball, tennis, and pickle ball.
Son, Jeffrey Schragg said regarding the scholarship criteria, "I believe students who participate in sports perform better in their careers. In my opinion, student-athletes develop greater emotional intelligence, are better team players and are more goal oriented."
Scholarship applications are available through the Branch County Community Foundation at www.BrCoFoundation.org. Paper submissions are due March 14, with electronic submissions due March 21.
The Branch County Community Foundation is an IRS-recognized non-profit organization and a nationally accredited a community grantmaking foundation and that serves communities in Branch County and Colon, Michigan by supporting charitable giving, building permanent endowments, and connecting community resources. For more information about making a donation, please contact the Branch County Community Foundation at 517.278.4517.
Pictured is Rowena Schragg, life-long Union City resident whom a new $5,000 two-year college scholarship is being named for.