2018 Irma L. English Memorial Music Scholarship Information
The Irma L. English Music Scholarship is available to any music student attending one of the four area Branch County schools. (Bronson, Coldwater, Pansophia, Quincy and Union City)  At least one student will be selected from each school to attend the Michigan band camp of their choice.   Please see the application process for the requirements of this scholarship.  Call the office at 517.278.4517 if you have any questions.  
Applications available to submit to the Community Foundation from December 1, 2017 through January 31, 2018 at 3PM.
No late entries will be accepted.
---
2018 ILE Recipients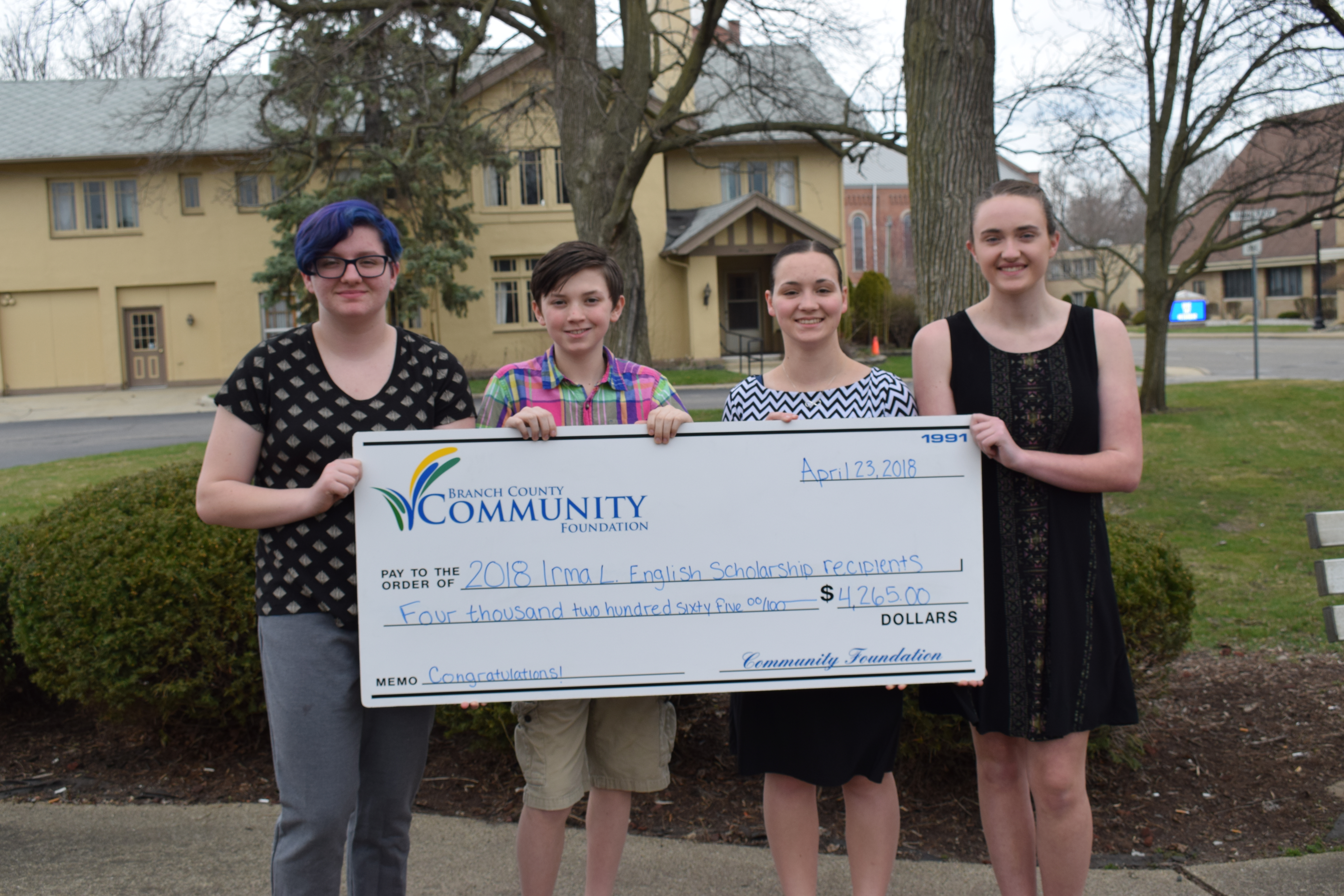 Pictured L-R:  Lydia Kaniewski, Liam VanWagner, Selena Hostetler and Madisyn Morgan! Not pictured: Emily McIndoe.
 Congratulations!! 
---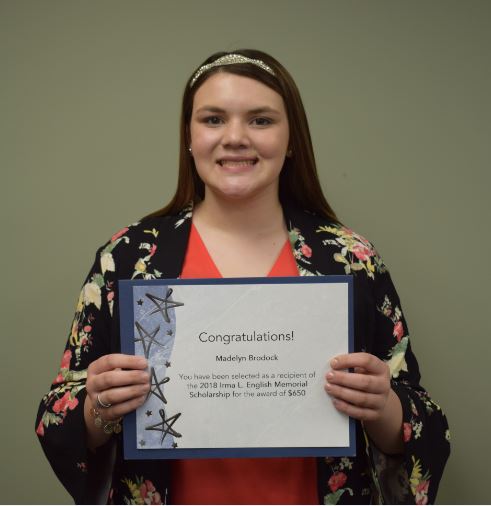 Madelyn Brodock
Congratulations!!